Meet Your Lovable, Articulated Print-in-Place Robot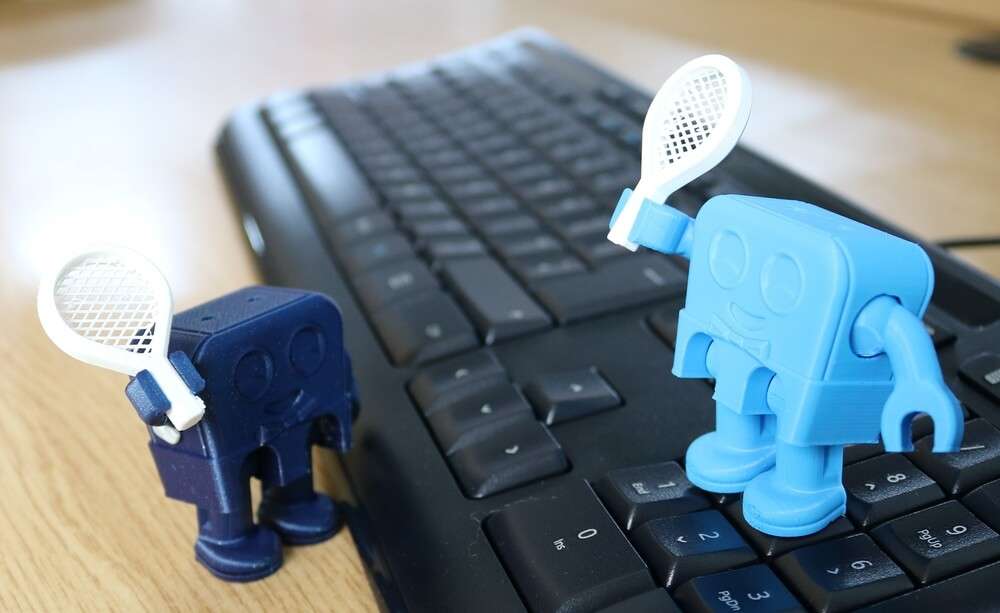 On this page you'll find details on how to print, ideas for mischief and all current expansion models for your adorable desktop pets to play with.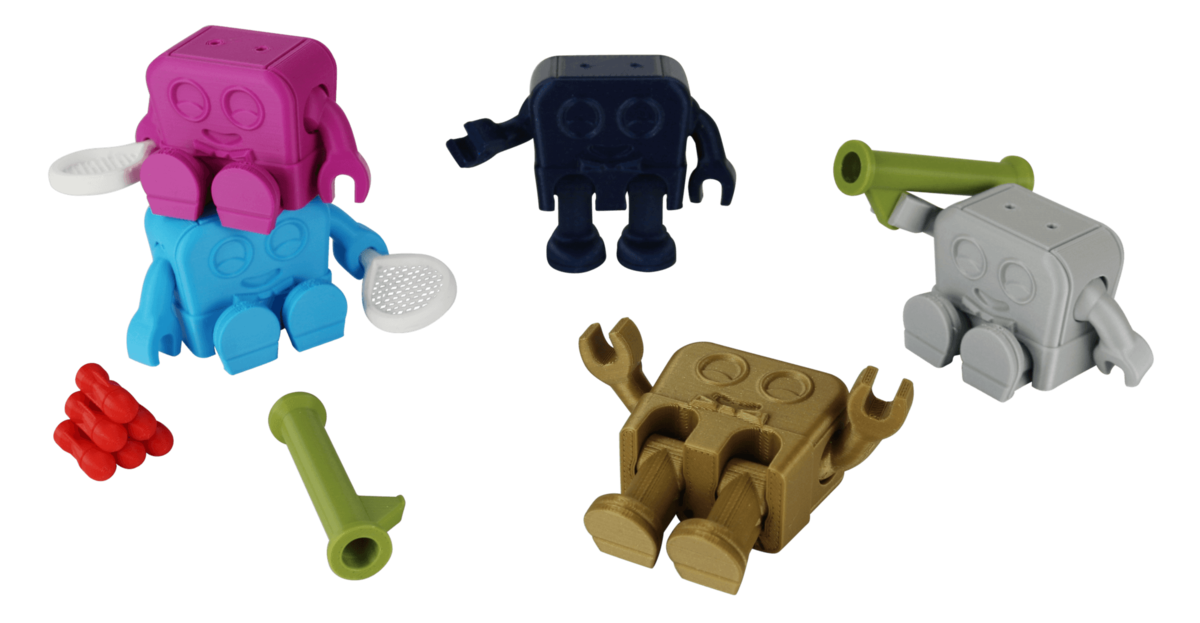 Rocket launchers & Tennis, anyone?
For some reason, the first mods we could think of were tennis rackets, and rocket launchers. It was and obvious choice, really. We even have a rocket, for the launcher. Does it get any better?

You'll notice the robot has practical claw-like hands so he can grip onto various objects. Use the design recommendations below to design your own tools, weapons and toys for them to play with.
It's not all sports and warfare though, print enough of them and they'll spread the love. Hopefully not too much though, they'll be multiplying like rabbits...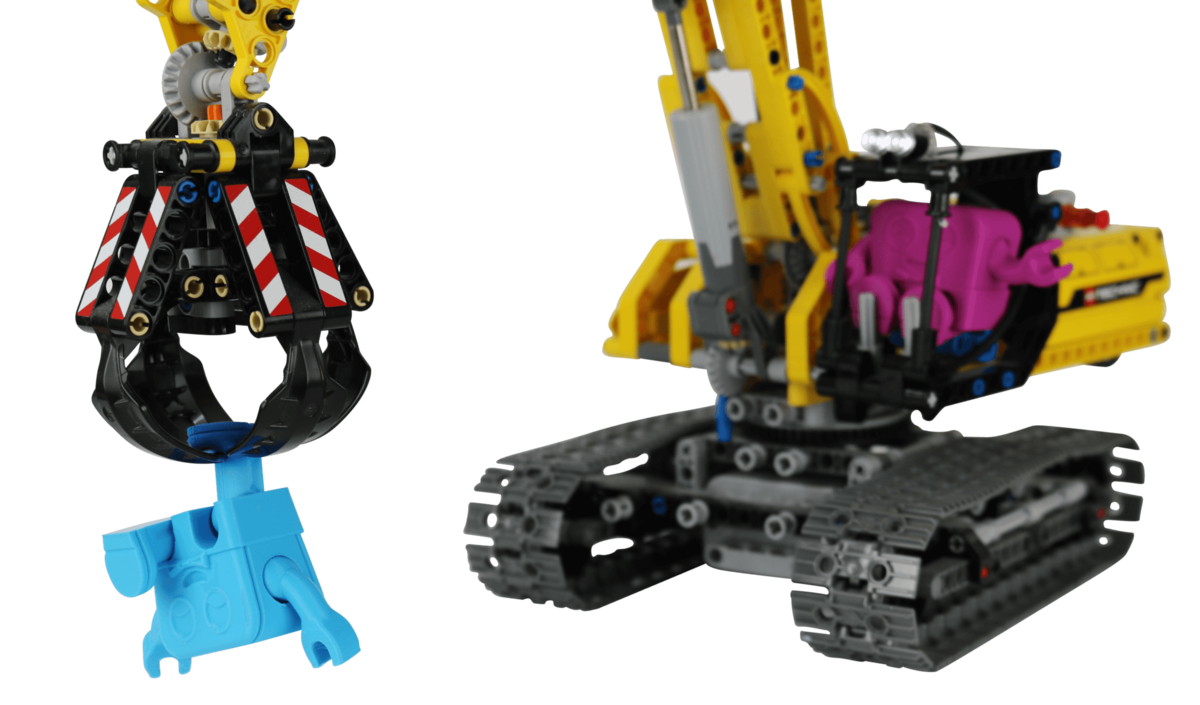 What will yours get up to?

How to Print & Download: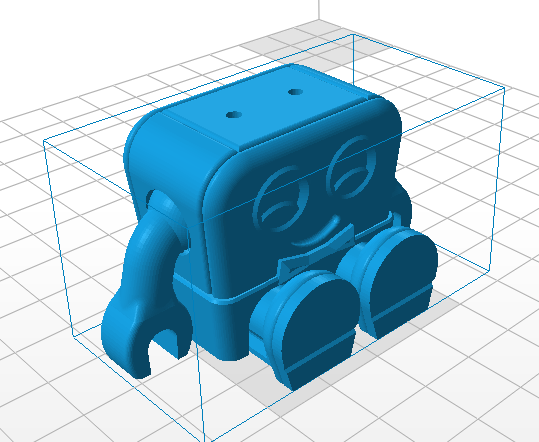 Download the files below. Make sure you orientate the parts correctly on the bed. Your robot should print upright like they're sat down, like this.

The Tennis Rackets print flat, and the rockets and launcher stand on end.
We designed the robot to be printed with a typical 10m FREE rigid.ink sample. These are around 30-35g. A printed robot at 10% infill will weigh around 15g once finished. It's designed to be printed in place, in one peice.

The legs and arms will articulate once you break him free from the print bed, so there's no need to use supports. We printed at a layer height of 0.15mm for extra detail.

A bot and accessories can be printed out of a sample if printed at 10%, with 4/3/1 layers @0.3mm.

You can just about print two bots (no accessories) out of a sample as long as you keep the infill below 8% and go for 4/3/1 layers @0.3mm with no waste extrusions.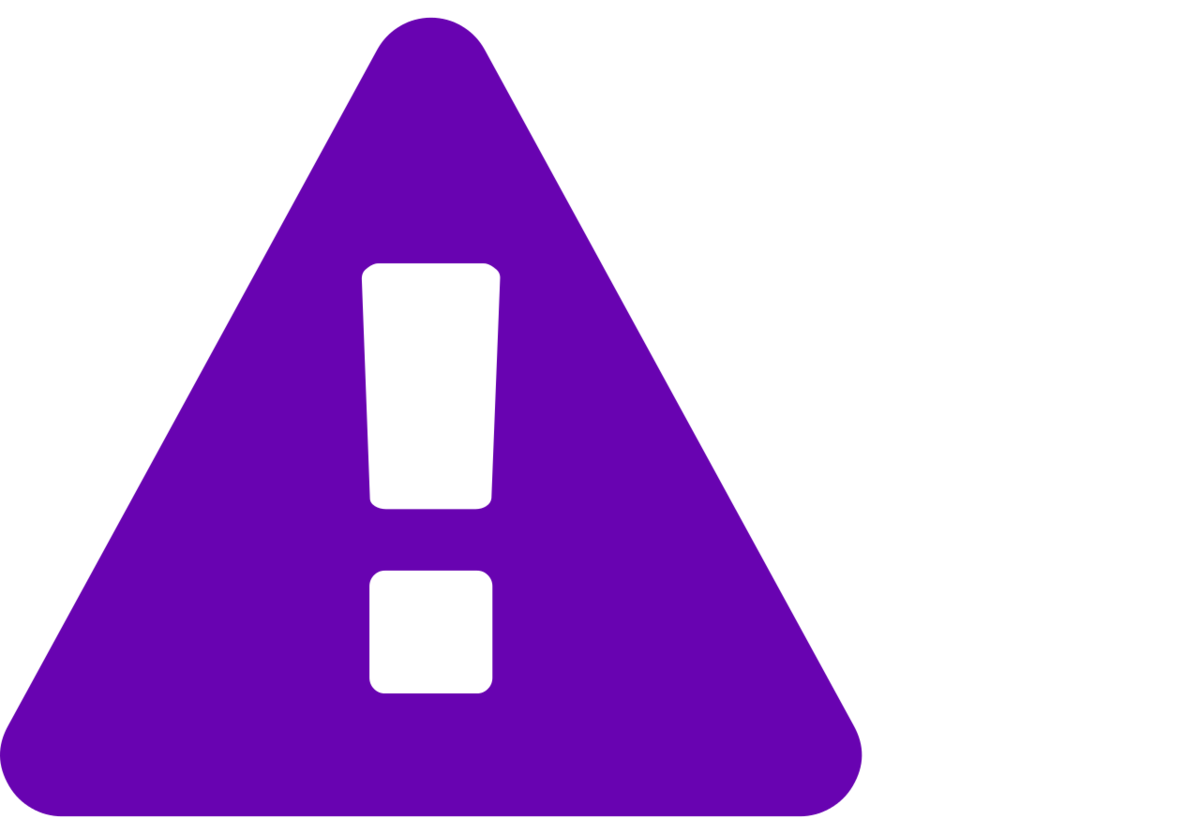 Please Note:
Make sure you print with a 'Brim' if you're finding those tiny hands pop off the bed during printing. And slow down those first few layers.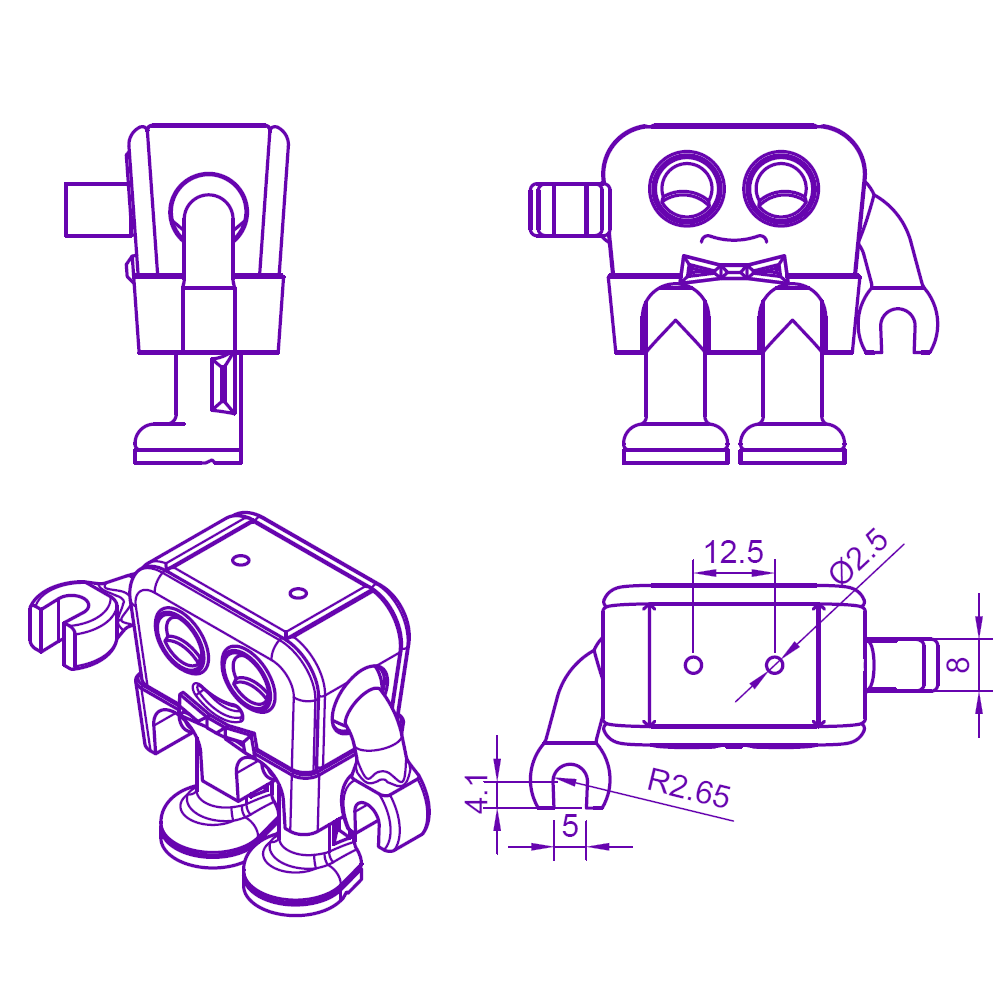 Design your own accessories?
The fun really comes alive when you design your own accessories for D.ink to use. The diagram above gives specifications for his hands and head holes, use these dimensions to create your own clip in place accessories. Be them outlandish hats, swords, sportswear or anything else, really.

If you'd like to share your accessories, just send in your STL file. Once checked for print-ability, we'll provide the link here for all to download.