Mountain Pine Woodfill Has Arrived!
Here's All You Need To Know...
It's here! Woodfill filament has been heavily requested this past year, and we're so excited to launch our very own, ultra reliable, rigid.ink
Mountain Pine Woodfill
.
What is Woodfill?
Most filaments today have little or no filler in them. However, there are specialist filaments that have carbon fibres, glass fibre, glass balls, brick dust, metal, wood, Strontium Aluminate (glow-in-the-dark), and even coffee and beer! It is a big list and getting bigger every day!


Our rigid.ink Mountain Pine Woodfill is PLA blended with wooden fibre particles. Since Woodfill has been known to be brittle, we also added the same impact modifier that you'll find in our PLA Plus to make it more durable.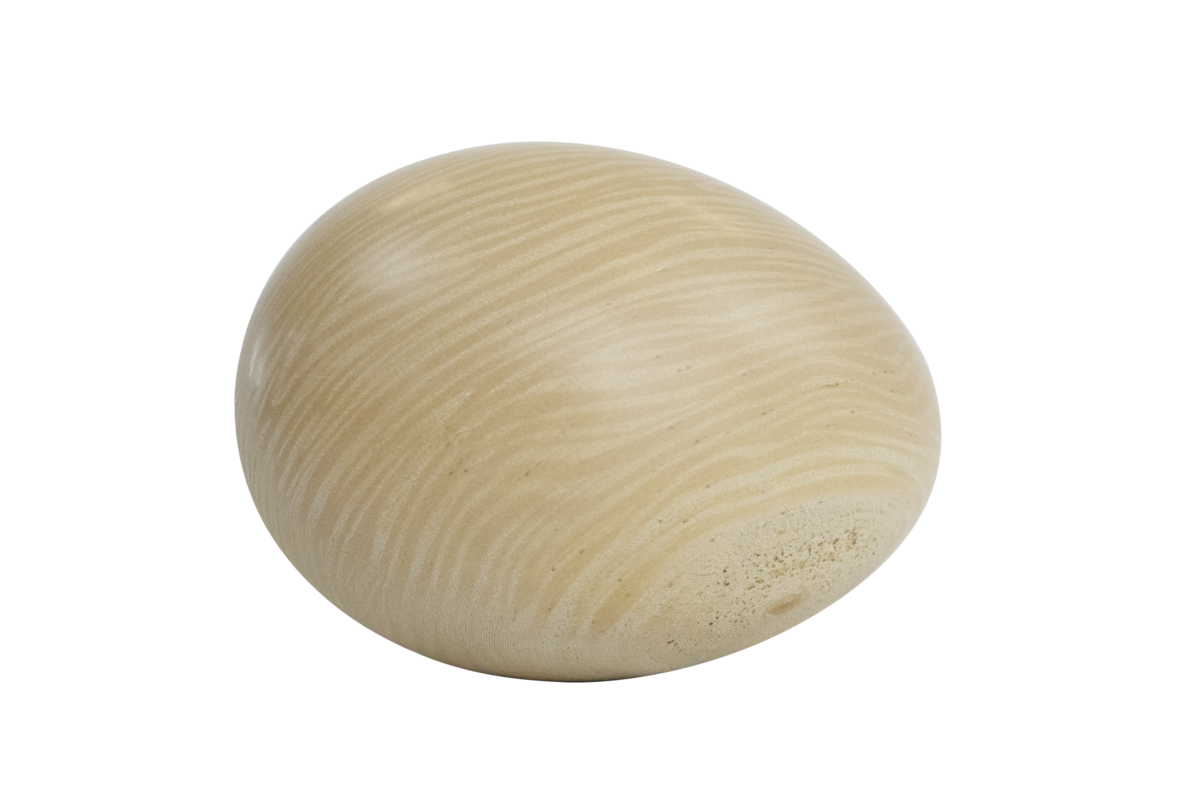 Our Mountain Pine Woodfill blend produces prints that are truly a treat for the eyes, and once sanded and polished, is satisfyingly smooth to the touch.

To help you achieve results this good, you need to use reliable filament, but you're already here, so, check!

We've also compiled our printing recommendations for you in this article. Read on to find out how to overcome potential problems Woodfill can present.
Problems With Printing Filler (Particle Combined Filaments)
Each type of filler brings its own challenges to the printing process. These can be one or more of the following, (and in any combination):


Filler particulate size and shape (affects minimum nozzle diameter).


Tendency of the particulates to 'clump' (affects minimum nozzle diameter).


Abrasiveness (how quickly it will destroy an unhardened nozzle).


Thermal conductivity (affects print temperature and how fast you can print).


Carrier plastic properties (object print fan settings and temperature limits).


Quantity of filler (all of the above).


All of these can affect the possibility of a successful outcome.


How to Print with Wood-Loaded PLA Filaments
There might be an issue or two when it comes to printing filaments that have a large wood component, it can't be treated just the same as ordinary PLA.

Woodfill that's expertly manufactured from pure wooden particles, will encounter far fewer problems than cheaply manufactured Woodfill (which is often filled with sawdust and other large contaminants that will clog your nozzle).

At rigid.ink, we use only the finest material and restrict the size of our wooden particles to avoid those nightmare blockages.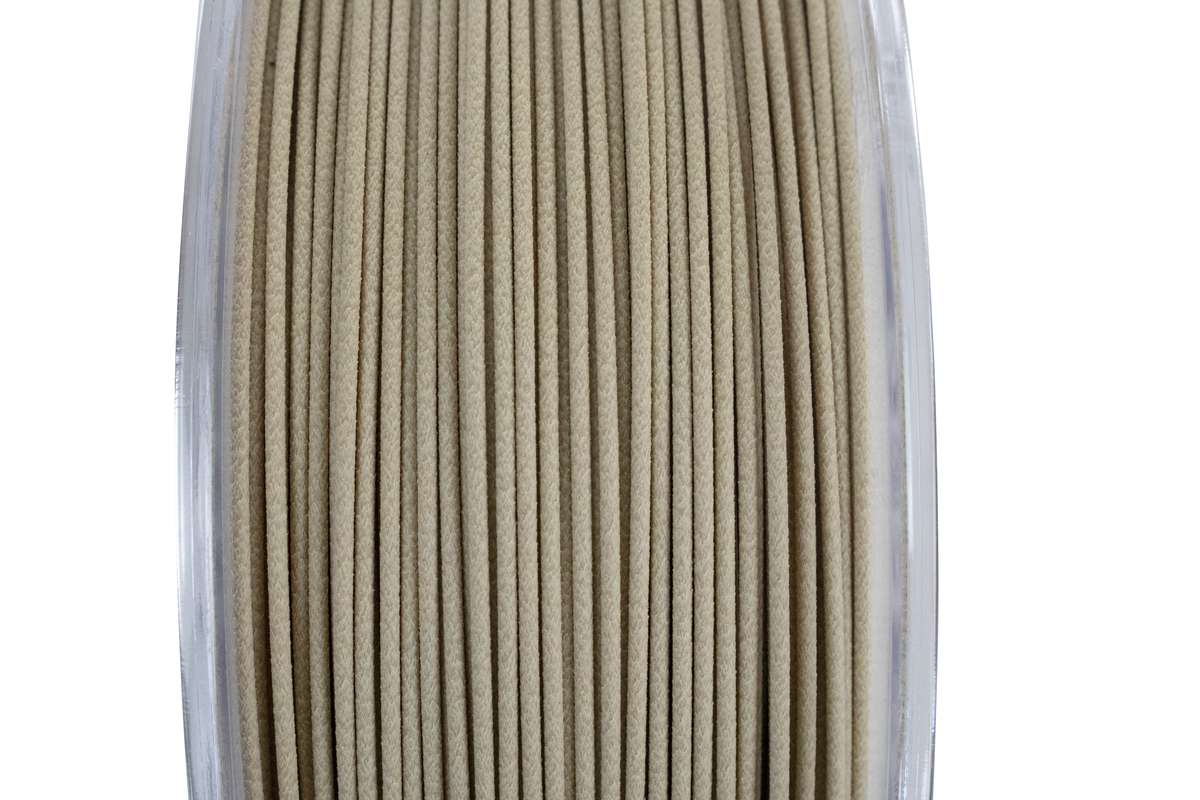 However, like many filament types, all Woodfill can suffer a few particular issues when printing. Of the issues listed above, Woodfill filament can sometimes tick at least one of the following three issues:
They usually have large particulate size (relative to a 0.4mm nozzle diameter).


Have poorer thermal conductivity – wood is a pretty good thermal insulator.


Often have random particle shapes that tend to clump together.


Remember, once you get a handle on what challenges you are dealing with, you're half way to a solution. Plus, we've got expert tips below to help you once you identify any one of these issues and overcome them to achieve the best possible results.
How to Overcome Potential Problems
1 & 3 are easily dealt with by using a larger nozzle. Most printers are fitted with a 0.4mm nozzle as standard, so check your printer to see if this is the case. We suggest you fit a 0.5mm (or larger) diameter nozzle to reduce the chances of a blockage occurring.


(This does not mean you absolutely cannot print with a 0.4mm diameter nozzle. A larger nozzle will suffer less blockages and will likely give a better print finish as there will be a smoother filament flow).

2 can have a considerable effect if you are trying to print thick layers very quickly. This becomes more of an issue if you are printing with 2.85mm diameter filament - due to the insulating properties of the wood filler. If affected, you may need to slow down your print speed to allow for a more consistent melt.
Check out Devin's
video
on printing and finishing Woodfill - we think his acorn is the perfect design for Woodfill. A great watch if you're interested in post-print finishing.

(Wander on down to the end of this article to check out our Mountain Pine Woodfill finish and Printing Settings)
Increasing Print Temperature
You can also increase the temperature of the hotend to help compensate, but keep in mind...


The maximum recommended print temperature of the carrier plastic – if you exceed this, you will increase your chances of getting blockages.


The wood filler will darken under higher temperatures – you will scorch (singe) it. This is not always a bad thing, please read on…


If you are willing to take the risk of getting more blockages by printing Woodfill hotter, you can achieve some interesting effects.


For instance, by printing varying thicknesses of layers hotter and cooler layers, you can build up a semi-realistic growth-ring pattern.
How Best to Scorch-Colour Your Mountain Pine Woodfill
Fancy a challenge?

By continuously printing Woodfill hotter than recommended, you can make it print darker than the filament colour as supplied on the reel. To improve your chances of success, your filament should be thoroughly dried before attempting to scorch-colour the filament. Even a little moisture content will accelerate the hydrolysis of the filament in the nozzle and cause blockages.


It does not matter who manufactured the filament, or if it is still vacuum-packed 'straight from the factory', the moisture content will likely be too high for scorching.


Remember, you are pushing the limits of the PLA carrier plastic well past what is the considered maximum temperature limit, so save yourself some grief and dry it first.

The drier the filament, the hotter you can print without blockages, and the less oozing you will get.


To ensure the best results, drying time for 1.75mm filament will be 6-10 hours for a 300g reel in a domestic food desiccator (or a pre-heated electric fan oven) at 45-50°C. Larger reels and filament diameters may take longer.
It's All in the Finish
Woodfill prints can be rubbed-down, stained and varnished, much like real wood can. They even look great when waxed!


Check out this sleek finish on our Mountain Pine Woodfill egg after being sanded and polished.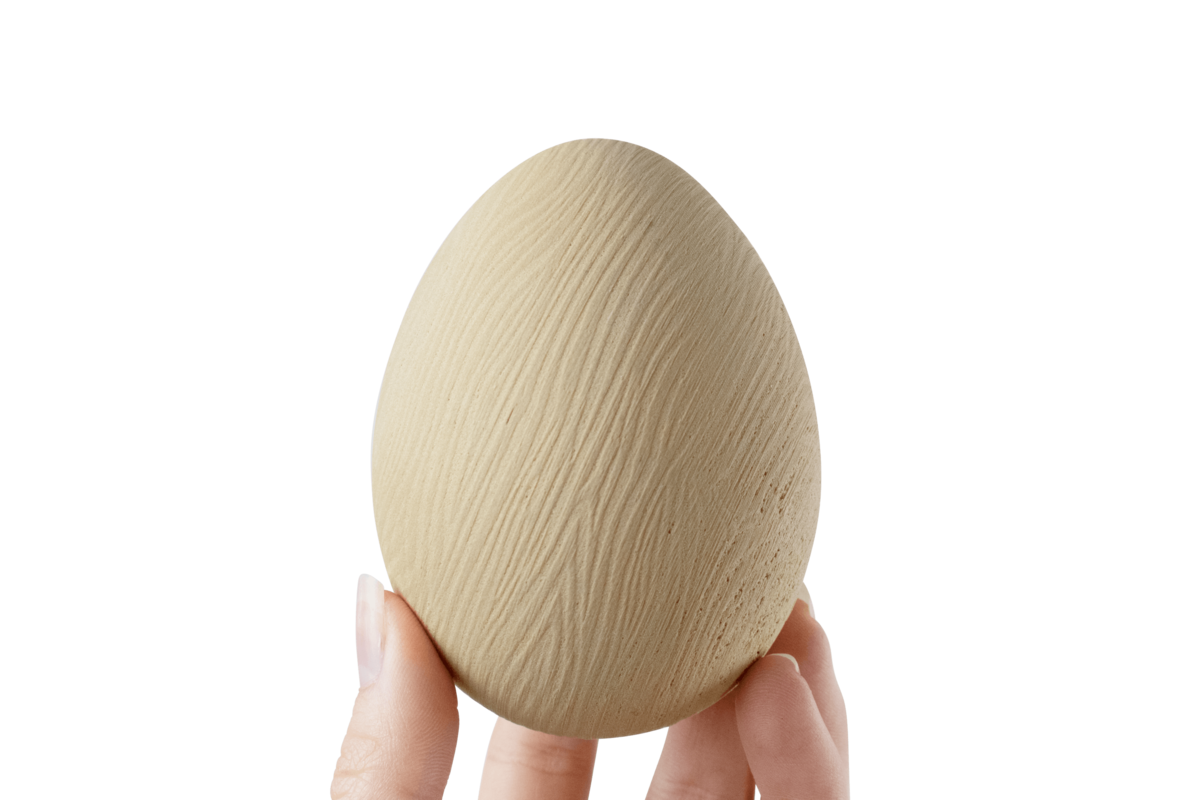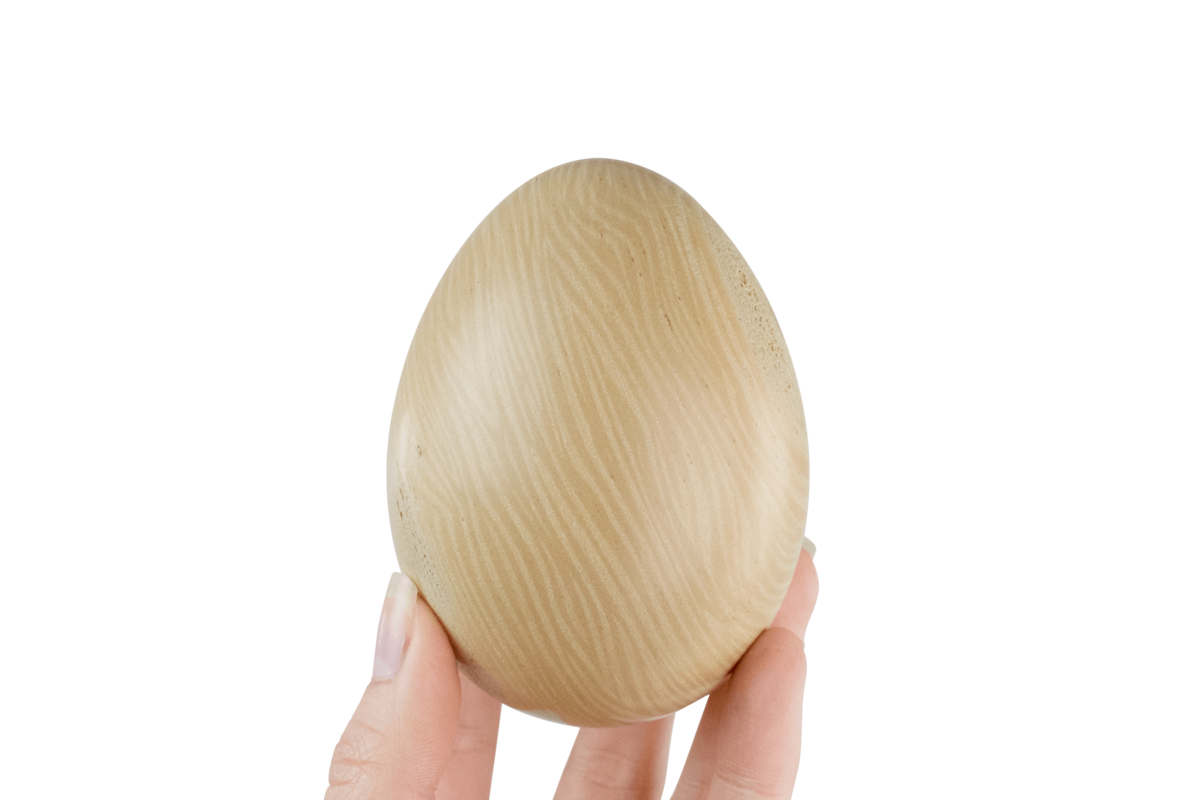 Woodfill Filament Print Settings (General)
Print settings of woodfill/wood-loaded filaments vary across manufacturers... a lot! Tuning is required -


Temperatures go from 190°C, all the way up to 250°C. What works for one make, will almost certainly not work for another one, so don't assume that all wood filaments print the same.
Having said that, a good starting point for all PLA-based wood-loaded filaments is 205°C.
Go higher or lower to get the results you want.


Bed temps vary depending on the print surface, but you are usually better-off using a bed at 40°C and a suitable PLA-compatible bed adhesive.
Higher bed temperatures can cause issues with overhangs closer to the bed – they droop more.


Extrusion width – increasing this to up to 125% can help with overhangs.
Going higher to something like 150% (or more) can also produce some interesting surface effects.


Object cooling fan(s) - 100% from layer2. A fully-open build volume is desirable.


Print speed – whatever works for you to get the effects and results you require.


Nozzle diameter – usually 0.5mm or greater, but some filaments will print at 0.4mm (with varying results).


Layer heights – best results tend to be achieved at 50% of nozzle diameter.
Very thin layers may cause blockages at higher temperatures due to the reduced plastic flow rates (increased dwell-time in the hotend and nozzle increases the chance of PLA hydrolysis).


Retractions – the surface of wood filament is more likely to break-up under the stress of multiple very fast retractions. Try to limit the retraction count, and dial down the speed on them as well or you will shred the filament.


Coping with oozing - Wood-loaded PLA filaments tend to ooze more than pure PLA filaments. This gets worse with higher print temperatures and increased moisture content.


Handling – the wood particulates make the filament and finished objects generally much weaker and more brittle than if it were just pure PLA.
For instance, the filament is more likely to snap if bent, and so care must be taken with the filament path and how you handle them generally. The same goes for most (but not all!) other PLA composite filaments.
Don't be too rough with your final objects and you should be fine.


Finally – always read the manufacturer's label before printing.