ABS 2.85mm 3D Printer Filament
---
---
Description
ABS Filament 2.85mm
Looking for a strong material that will survive torsion and elongation to boot?
Then rigid.ink ABS 2.85mm filament is the 3D printing material for you.
ABS, or Acrylonitrile-Butadiene Styrene, is one of the two most commonly used FDM thermoplastics, along with Polylactic Acid, or PLA. There is a reason for this popularity, ABS combines real strength with a significant ability to bend before breaking.
This means that rigid.ink ABS will stand up to demanding mechanical conditions, and will survive torsion and elongation forces that would destroy an object made of PLA. This toughness means that ABS finds commercial applications in everything from automobile parts and electronic equipment to LEGO blocks.
The secret of rigid.ink ABS filament 2.85mm lies in its ability to form a high quality bond between printed layers. It is this superior layer bonding that makes rigid.ink ABS strong and flexible, as well as impact-resistant.
Moreover, these qualities also make post-printing processing mush easier. An object made of rigid.ink ABS can be cut, sanded and filed without worrying about damage. It is also paintable after printing and, because it is acetone soluble, it can be given a remarkably smooth and glossy finish.
The tensile strength of ABS means that it is an excellent choice for prototyping. However, its ability to flex and elongate before breaking make it ideal for ideal for end use applications as well.
Finally, ABS has a high glass transition temperature which makes it quite heat resistant. As a result, rigid.ink ABS will continue to maintain its structural integrity in high temperature environments that make other thermoplastics droop, sag and deform.
The data sheet numbers for ABS support all of these positive qualities:
ABS Density of 1.04 g/cc or 0.0376 lb/in³
ABS Rockwell hardness rating of 110.
ABS Tensile Strength Yield of 44 MPa or 6500 psi
ABS Elongation at Break of 24.3%
ABS Flexural Yield Strength of 68.9 MPa or 10,600 psi.
Strong and ductile, indeed!
ABS has a garnered a reputation that it is more difficult to print with than PLA.
In general, this is true when it comes to low quality ABS. ABS 2.85mm filament typically prints at a higher temperature than PLA (230°C compared to 180°C). If the ABS contains impurities, it will cool unevenly. This uneven cooling will, in turn, cause, differing rates of shrinkage which raises the odds that warping will occur.
This is not the case when it comes to rigid.ink ABS.
Here at rigid.ink we formulate our ABS filament to be free of all contaminants and impurities. This means that our ABS has significantly lower shrinkage rate while cooling. This reduced shrinkage translates into an exceptionally low warp rate.
Don't take our word for it. Instead do what one of our customers has done and test the quality of rigid.ink ABS for yourself. Cut about 10cm of rigid.ink black ABS filament (for example) off of a reel or use one of our pre-cut samples, and place the filament in a jar with some clean acetone. Seal the jar. Be sure to do this with a new spool or sample of filament that has been sealed in order to reduce the chances of environmental contaminants. Do the same thing with a cheaper priced ABS plastic filament. Let both samples sit for a couple of hours, occasionally shaking the jars, until the ABS in both jars are completely dissolved.
When the contents of both jars are dissolved, pour the liquid in the jars through separate coffee filters. What you see may surprise you. The odds are high that you will see solids in the coffee filter you used for the cheaper priced ABS and no solids in the coffee filter you used for the rigid.ink ABS. Those solids represent impurities in the cheaper priced ABS plastic filament - impurities that aren't soluble in acetone. These are the impurities that clog your print nozzle and cause your prints to warp and fail - impurities that you won't find in rigid.ink ABS.
Why buy rigid.ink?
Unbeatable high quality filament
Reliable prints and service
Less wasted time and money
Unmatched customer service - we won't let you lose out!
A genuine 60 day money back guarantee
An ever-increasing range of materials and colours
Advice, tips and a general interest in what you're up to :-)
FDM is a remarkable technology that allows you to design and make objects both usable and beautiful. However, there are times when 3D printing can be more frustrating than it is fascinating.
Clogs, jams and poor layer adhesion not only drain the fun out of the room, they also cost you valuable time and money. It doesn't have to be this way. All of these bothersome issues happen largely through the use of low cost printing filament that is made from less than stellar raw materials.
At rigid.ink, our goal with rigid.ink ABS, and all of our product line, is to bring you the very best 3D printing filament available on the market today.
What are the results of our incredibly stringent quality standards?
You have the opportunity to work with printing filament that gives excellent performance, superior reliability and an end result that really has to be seen to be believed. Don't simply listen to us. Take a look at what our customers are saying about the quality of our products, as the quality of our customer service, both here and on the world wide web. You'll discover that, over and over again, people who have tried our 3D printing filament all agree that it is the best they've ever used.
Here at rigid.ink, we give you the very best quality filament, always free from the gunk and junk that can ruin your prints and your printing experience. We also give you top notch customer service. This isn't sales page copy. These words are the foundation of our business. We refuse to accept anything less that your total satisfaction.
Want some proof of this commitment?
We offer a rock solid 60 day money back guarantee.
If you are dissatisfied for ANY reason, we will refund your purchase price, no questions asked.
Obviously, we think that rigid.ink is the best 3D printing filament available. As the price point suggests, this a serious material for people who are serious about 3D printing. As such, we understand that this type of quality isn't everyone's cup of tea or needed for every print.
However, if you are interested in trying the best filament currently available, without compromises or excuses, then rigid.ink ABS 2.85mm filament is for you. Order a 10m sample or 1KG today and see for yourself what the best quality filament can mean to your final product.
Click to learn more about ABS in our resource centre - What is the difference between ABS and ASA?
Click here to compare rigid.ink filaments
We do not hold Food Safety Certificates.Some of the raw materials used to produce our filaments are food safe accordingly to European regulations, but our filament in it's final form is not officially approved. Neither is the 3D printing process and all the components of 3D printers.
Still not sure if Rigid.ink is for you? Contact us or check out our FAQs page.
Settings
Guide Settings
Printing Temperature:
Start at 230°C
Bed Temperature:
90-95°C
Bed Adhesion:
Blue decorators tape, PVA Glue, 3DLAC, ABS Slurry (ABS dissolved in acetone)
Print Speed:
30-40 mm/s (higher speeds may need slightly hotter printing temp, up to 245°C)
Cooling Fans:
Off at all times
Ideal build chamber:
Closed, keep warm and ensure no draughts
Good ventilation is essential and do not leave print unattended.
Information
Density:
1.04g/cc
Glass Transition Temp:
105°C
Tensile strength:
6,500 psi (44.82 MPa)
Sample Weight:
Approx 35g
Empty Spool + Filament Weight:
Approx 250g + 1KG = Approx 1.25KG
300G Spool Size:
16cm dia, 4.2cm width, 5.2cm dia spool hole
1KG Spool size:
20cm dia, 7cm width, 5.6cm dia spool hole
3KG Spool size:
29.8cm dia, 10.3cm width, 5.3cm dia spool hole
Post-Print Processing
Annealing:
100°C for around 30mins
Glues/Adhesives:
Cyanoacrylate (Super-Glue), Acetone, MEK, Polystyrene Cement (modelling glue)
Polishing/Smoothing:
Acetone smoothing, sanding and polishing
Printing:
Acrylic, cellulose-based paints
Please note: settings vary printer to printer so experimenting is essential
Comparing ABS and ASA Article
Help Center – PLA vs ABS Summary
Help Center – ABS vs ASA Summary
Help Center – ABS vs PETG Summary
Compare All Filaments
For specific 3D printing help, please complete our
3D Printing Help Form.
We do not hold Food Safety Certificates. Some of the raw materials used to produce our filaments are food safe accordingly to European regulations, but our filament in it's final form is not officially approved. Neither is the 3D printing process and all the components of 3D printers.
Download Datasheet
Reviews
Photos
Rewards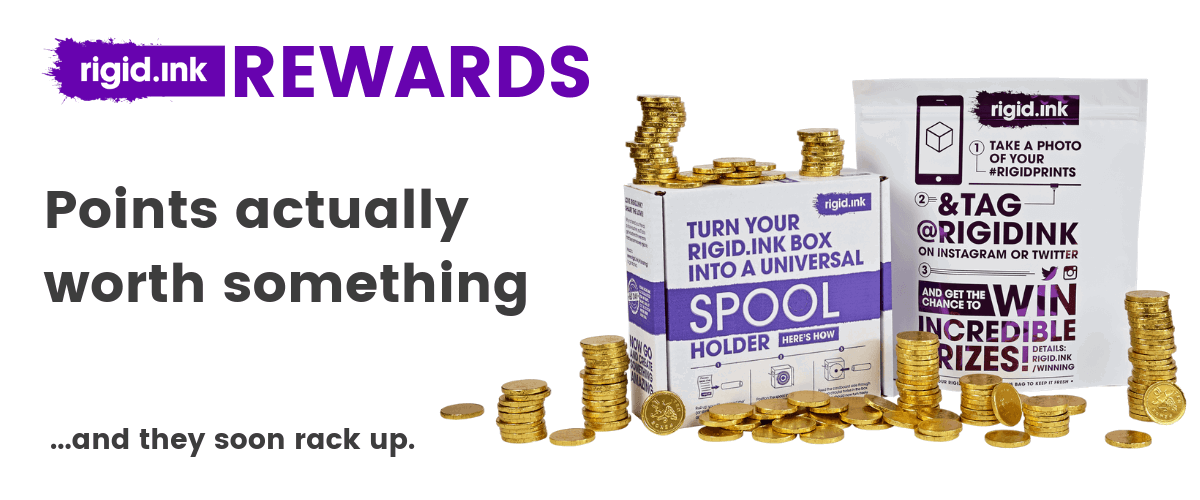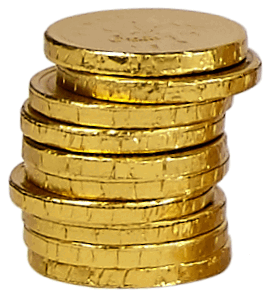 Don't leave money on the table...
Start collecting points worth at least 2.5%* cashback today. You might even have points from past orders you can still claim.

Look at all the ways you can pick up points and get your rewards below.

* - Our VIP customers get a rewarding 5% cashback.
How do I get points?
You can stack up rigid.ink Reward points by doing any of the following stuff - most of which you'd likely do anyway. And with our surprise bonuses, your points will soon add up! Make sure you complete the actions through the 'Earn Rewards' tab inside your rigid.ink account though.

You'll need an account though. Don't have one? Get 250 bonus points if you sign up today!
Get My Account & 250 Points

You get 5 points for every £1 spent. VIPs get 10 points for every £1 spent.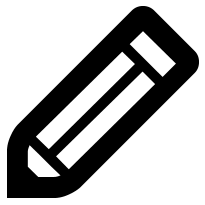 Let others know what you think to rigid.ink They'll get £5 off their first order. And you'll get £5 worth of points.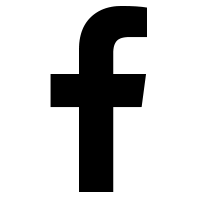 Love rigid.ink & want to get the word out? We'll reward you for your time...
What can I use my points for?
Once you've earned points, you can redeem them for voucher codes so you can get:

Get voucher codes you can spend on rigid.ink filament. Your points are worth solid money off your orders.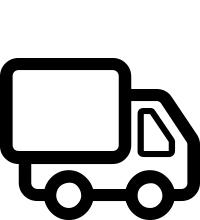 Fancy FREE UK or even EU shipping off your orders? Make big savings on shipping costs.
*How do I become VIP?
Join the VIP club...
Once you've earned a total of 1500 points (not balance - you can still spend them all) in a 12 month period, you'll be automatically upgraded to our extra special VIP club tier. Here, you'll enjoy perks - most notable you'll receive an additional 2.5% on your points.

This means you'll receive a total of 5% cashback on your rigid.ink purchases, as an extra thank you to our most loyal customers.
How do I redeem my points?
To view your balance, redeem points and see what you're eligable for, just login to your account and click on 'Loyalty Points'. Select the 'Rewards' tab to choose and claim your rewards to get money off or FREE shipping on your next order!
Get My Account & 250 Points