Nylon 12 3D Printer Filament
---
---
Description
Nylon 12 1.75mm & 2.85mm Filament
Please note the following colour name changes (18.07.18):
Natural = Natural Clear


The names have changed but the colours have not, so you can continue to order the same colours you have previously.
Our Nylon 12 filament is essentially the best suited material for end-­use parts and working prototypes. Why? Well, Nylon has been a very popular material of choice in industry for years, where maximum durability is required, now it's available as a 3D printing filament.
Being strong and durable, 3D printing Nylon is a very practical. Our high grade Nylon 12 material has extremely good layer bonding, for smooth, strong (fault­-free) end­-use prints. Print it very thin to make long lasting living hinges, or flexible parts and print it with a higher infill to create hard but durable parts (like snap fit fixings or tough protective casings etc.).
Nylon's low friction coefficient also makes it ideal for bush bearings or gears (think RC car gearboxes) ­ the end-­use possibilities for this excellent all-rounder are near limitless. Bring 3D printing away from low­-use display models, and into real world, with higher stress working prototypes and products.
Not to be confused with Nylon 6, or other lower grade Nylons, our specially blended Nylon 12 printing filament is the most thermo and chemically stable of all the Nylons. This means it'll hold it's form over a much wider range of temperature extremes. It's also the least hygroscopic, meaning it will absorb minimal moisture. It's an excellent grade of nylon for 3d printing.
If you require Nylon that prints reliably, lasts long and produces fully usable, high use parts ­our Nylon 12 3D printing filament is unmatched.
We even offer a 60-­day moneyback guarantee­ in the unlikely event you are unhappy or no longer need your rigid.ink. As well as the option of replacements*.
Nylon parts typically won't scratch or break, so they'll last much longer than other materials. Post print finishing and machining (where required) is also straightforward. It can easily be drilled, tapped and generally used hard to produce an excellent finished part. However due to our formula of Nylon 12 and industry-­leading tight diameter tolerances of just +/­0.03mm your prints will have an excellent, smooth and detailed finish straight off the printer.
With a density of just 1.05g/cc, Nylon is comparatively light compared with most plastics, which makes it an even better choice where weight is a concern.
Nylon 12 may be a little expensive to use for general purpose printing, but for printing usable products that can be used hard, by you or for your client's needs ­ we feel there's just nothing better. It's a great addition to your printing arsenal; now you have a material to truly make endless possibilities with your printer.
Not sure if Nylon is for you? Order a 10m sample to see for yourself. Don't forget, we're so confident you'll love the quality prints that rigid.ink produces, if you're not happy ­ send it back!
Returns or replacements for 60 days*. Who else does that?
So, order today.
Nylon 12 prints best at 255-­275C, if you can't get it hot enough just slow down the feed. Heated bed wants to be 100­-110C+, and Nylon typically won't adhere to glass so use some PVA glue stick, Kapton Tape or Tufnol sheet for good bed adhesion.
*Refer to our returns policy for full information.
We do not hold Food Safety Certificates. Some of the raw materials used to produce our filaments are food safe accordingly to European regulations, but our filament in it's final form is not officially approved. Neither is the 3D printing process and all the components of 3D printers.
Search templates (CTRL+Space)
Search templates (CTRL+Space)
Search templates (CTRL+Space)
Search templates (CTRL+Space)
Still not sure if Rigid.ink is for you? Contact us or check out our FAQs page.
Settings
Guide Settings
Printing Temperature:
255°C
Bed Temperature:
100-110°C
Print Speed:
30-40 mm/s (higher speeds may need slightly hotter printing temp, up to 265°C)
Cooling Fans:
Off at all times
Ideal build chamber:
Closed
Good ventilation is essential and do not leave print unattended.
Information
Sample Weight:
Approx 35g
Empty Spool + Filament Weight:
Approx 250g + 1KG = Approx 1.25KG
300G Spool Size:
16cm dia, 4.2cm width, 5.2cm dia spool hole
1KG Spool size:
20cm dia, 7cm width, 5.6cm dia spool hole
Please note: settings vary printer to printer so experimenting is essential
3D Printing Nylon Filament - Step-by-step Settings & Problems Solved
Help Center - Nylon 12 vs Nylon 12 Plus Summary
Compare All Filaments
For specific 3D printing help, please complete our
3D Printing Help Form.
We do not hold Food Safety Certificates. Some of the raw materials used to produce our filaments are food safe accordingly to European regulations, but our filament in it's final form is not officially approved. Neither is the 3D printing process and all the components of 3D printers.
Download Datasheet
Reviews
Strong Stuff
I purchased 2 x samples of this Nylon 12 filament and had it pretty much dialed in in no time using the 255°C recommended temp along with my standard PLA settings, all I had to do was tweak down the extrusion multiplyer slightly, once set up it's an absolute dream to use and has strength beyond anything I have seen 3D printed.
Layer adhesion is close to injection moulded items, something I never would of thought possible from any 3D home printer setup. (The image with the plyers is where I have tried to separate the layers - the black marks are off the plyers where I have physically tried to separate the layers, it will deform for sure, just like any plastic will with enough force but the layers 'will not' separate).
I oven dried one of the two samples and tbh I couldn't see any visual differences between the two, if anything I would of said the undried version had slightly better bed adhesion, go figure!
I will definitely be buying more!
Cheers,
Mark
PS. I have now added N12 to my Benchy Armada too! :o)
Damn good stuff
This was my first crack at printing anything more advanced than PLA/PETG. Obviously, I had a few teething problems getting used to it. After learning how to best use this stuff, I find I can print extremely well for near everything but extreme overhangs or bridges.
Parts come out clean, looking good and tough as nails. I have honestly struggled to break the parts I have made. The annealing process is great for adding stiffness to the parts but does take some work. Coupled with how light nylon is a roll of this goes a seriously long way.
Awesome
My printer has a maximum extruder temperature of 250 degrees and the heated bed can reach 70 so I didn't think I would be able to print Nylon. I took advantage of my Rigid Ink points and free sample just to experiment and I am so happy I did.
Sticks well to my Lokbuild, and for me this is a game changer. Very tough with a bit of flex, it really opens up a wealth of design possibilities. Sorry to ramble but I am very impressed.
(First Nylon print on the right, no clean up, straight off of the bed)
Rigid Ink comes through BIG
There are not enough words to express my thanks to Rigid Ink and especially Susi, Technical Specialist. I 3D print various functional parts for a 24/7 manufacturing operation. My need for a recent project was an extremely tough part that could put up with a lot of abuse. To complicate matters, this part is designed for dual extrusion and is very large measuring 250X100X75mm. The project required a Nylon 12/TPU combination.
I found everything about Rigid Ink to be outstanding: The website was chock full of useful information, well organized and ordering was a breeze. The materials arrived perfectly and innovatively packaged and prompt.
What I quickly discovered was my part in Nylon would not be easy. I reached out to Rigid Ink's support e-mail hoping for a couple quick tips. What I got was support simply far and away better than any other company I have ever dealt with in my 30 years in manufacturing. Susi held my hand from start to finish recognizing my misguided settings, predicting potential issues, and offering a multitude of helpful advice. I immediately felt at ease with the "been-there-done-that" feedback on my issues and her real-world suggestions. Susi knows the theory and she has applied it to real world printing solutions.
We tried all the easy things and some difficult potential solutions to my issues: adhesion to the bed being the biggest one. Nothing seemed to be working but Susi never gave up on me. Her patient approach to continue working the issues was much appreciated and, I'm happy to say, eventually resulted in my first draft of the part being a success! Like all things, there is room for improvement in my part, but with all the hard-won tips and tricks Susi willingly shared from her printing background I am confident that future printing sessions will result in even better parts!
I absolutely recommend Rigid Ink for your material needs and look forward to working with their materials for many projects and years to come!
Great for gears
I knew Nylon would be a great material for printing gears but everyone told me to avoid it as it was fussy. I learnt about the difference between Nylon12 and Nylon6 on the Rigidink site. So I kept the filament dry and in its package as long as possible. I used the PA12 settings on my printer for this material 120°C bed, 230°C nozzle, 60°C ambient and it printed great. I now have some tough gears for my project.
A couple of little issues. 1) I needed to increase the eject temperature as the default of 140 was not sufficient, 210 worked much better. 2) It stuck so well to the bed I had to take the bed out to flex it and remove the item. Obviously, these are more printer issues than filament but something to bear in mind when using Nylon12.
Hi Andy,

Thanks for taking the time to leave this positive review :)

Also, thanks for uploading the photos to our rigid.ink Facebook group, so other customers can see what you can print with Nylon!

Keep up your great work

All the best
Monica
Photos
Rewards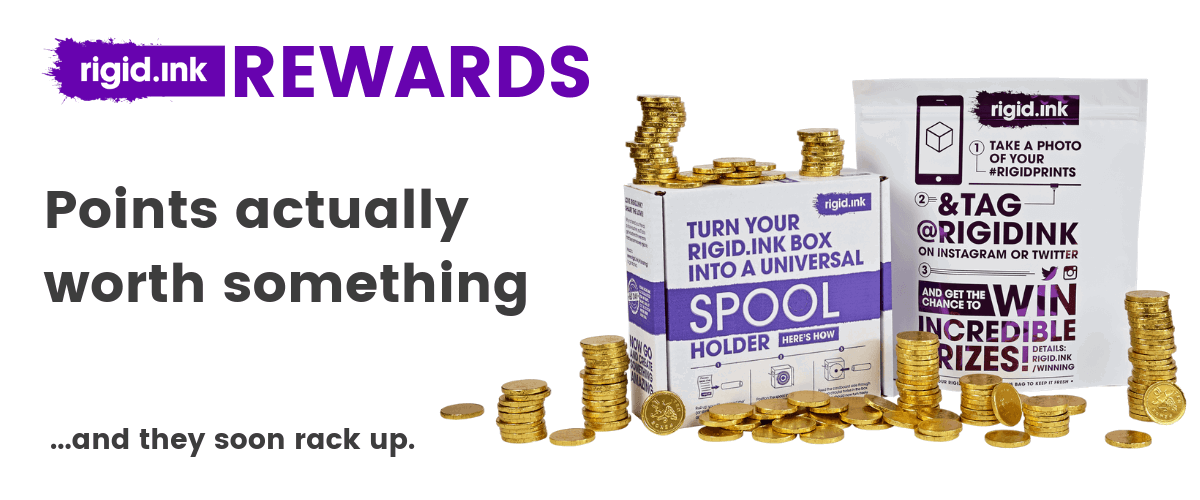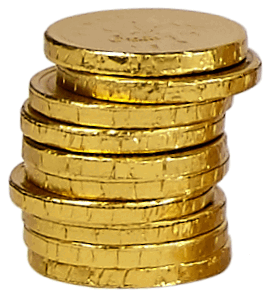 Don't leave money on the table...
Start collecting points worth at least 2.5%* cashback today. You might even have points from past orders you can still claim.

Look at all the ways you can pick up points and get your rewards below.

* - Our VIP customers get a rewarding 5% cashback.
How do I get points?
You can stack up rigid.ink Reward points by doing any of the following stuff - most of which you'd likely do anyway. And with our surprise bonuses, your points will soon add up! Make sure you complete the actions through the 'Earn Rewards' tab inside your rigid.ink account though.

You'll need an account though. Don't have one? Get 250 bonus points if you sign up today!
Get My Account & 250 Points

You get 5 points for every £1 spent. VIPs get 10 points for every £1 spent.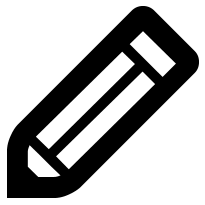 Let others know what you think to rigid.ink They'll get £5 off their first order. And you'll get £5 worth of points.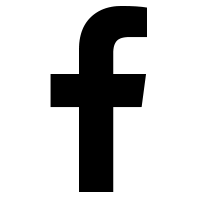 Love rigid.ink & want to get the word out? We'll reward you for your time...
What can I use my points for?
Once you've earned points, you can redeem them for voucher codes so you can get:

Get voucher codes you can spend on rigid.ink filament. Your points are worth solid money off your orders.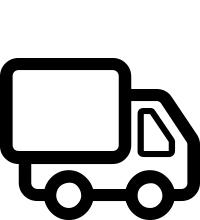 Fancy FREE UK or even EU shipping off your orders? Make big savings on shipping costs.
*How do I become VIP?
Join the VIP club...
Once you've earned a total of 1500 points (not balance - you can still spend them all) in a 12 month period, you'll be automatically upgraded to our extra special VIP club tier. Here, you'll enjoy perks - most notable you'll receive an additional 2.5% on your points.

This means you'll receive a total of 5% cashback on your rigid.ink purchases, as an extra thank you to our most loyal customers.
How do I redeem my points?
To view your balance, redeem points and see what you're eligable for, just login to your account and click on 'Loyalty Points'. Select the 'Rewards' tab to choose and claim your rewards to get money off or FREE shipping on your next order!
Get My Account & 250 Points