ABS Ultra Durable 3D Filament (ABS/PA)
---
---
Description
Say Hello to ABS Ultra Durable 
Our ABS Ultra Durable is an ABS & Nylon chemical blend (not just a composite) that will really take a hammering. 
This is the perfect end-use part material, where you need all the ultra durable properties of Nylon, but with harder, stiffer qualities to your finished part, like ABS.
ABS Ultra Durable is an extremely versatile printing material. It's chemical makeup ensures a strong resistance to scratches and impacts, while resiliently maintaining its form without being brittle. That means it's ideal for tough outer casings or snap-fit style connectors where a little flexibility is required. It's also resistant to acetone, if you were wondering.
While offering several similar properties to Nylon, such as excellent chemical resistance, extreme durability, scratch resistance and a desirable tactile feel, you'll also notice a significant cost saving. Nylon 12 is just over £70 per KG, whereas it's stiffer cousin, our ABS Ultra Durable is just £46.96/KG.
You'll notice a very crisp, particularly high grade of finish quality, similar to that of our ASA or PLA filament. This alone will save you time, meaning you're less likely to need to carry out any post print finishing, such as sanding or drilling. But if you do, you'll be relieved to know ABS Ultra Durable is easily worked with if required.
With a density of 1.08g/cm3, it's just slightly more dense than Nylon or ABS, but this is a minor trade off. It's not difficult to print, either - so don't be put off if you've not tried Nylon or had success with other brands of ABS before. With the right bed adhesion (we recommend Wolfbite Nitro) it will print nicely at around 255-265C with a 80C heated bed. Or a 100-110C heated bed if using anything other than Wolfbite Nitro.
We know a thing or two about making good filament. That's because we understand the importance of using seriously good filament. It saves you time, relieving your frustration and allows you to complete the print right, every time. That's our guarantee; perfect finishes, 100% reliably.
And in the rare instance you do have any issues, our knowledgeable and patient technical support staff are on hand to guide you through any settings adjustments, returns or refunds you may need – all without any hassle. We know that you value your time, and we don't waste it trying to make things difficult for you after the sale.
So what are you waiting for? Order a sample or a spool of ABS Ultra Durable today and see what all the fuss is about. You've got nothing to lose, our world renowned customer support won't let you down.
Still not sure if Rigid.ink is for you? Contact us or check out our FAQs page.
Settings
Guide Settings
Printing Temperature:
Start at 255-265°C
Bed Temperature:
100-110°C (80°C if using Wolfbite Nitro)
Bed Adhesion:
Blue decorators tape, PVA Glue, 3DLAC, ABS Slurry (ABS dissolved in acetone)
Print Speed:
30-40 mm/s (higher speeds may need slightly hotter printing temp, up to 265°C)
Cooling Fans:
Off at all times
Ideal build chamber:
Closed
Good ventilation is essential and do not leave print unattended.
Information
Density:
1.08g/cc
Glass Transition Temp:
~97°C
Tensile strength:
1700 psi
Sample Weight:
Approx 35g
Empty Spool + Filament Weight:
Approx 250g + 1KG = Approx 1.25KG
300G Spool Size:
16cm dia, 4.2cm width, 5.2cm dia spool hole
1KG Spool size:
20cm dia, 7cm width, 5.6cm dia spool hole
Post-Print Processing
Annealing:
130-140°C for around 2 hours
Glues/Adhesives:
Cyanoacrylate (Super-Glue), MEK, Polystyrene Cement (modelling glue)
Polishing/Smoothing:
Sanding and polishing
Printing:
Acrylic, cellulose-based paints
Please note: settings vary printer to printer so experimenting is essential
Compare All Filaments
For specific 3D printing help, please complete our
3D Printing Help Form.
We do not hold Food Safety Certificates. Some of the raw materials used to produce our filaments are food safe accordingly to European regulations, but our filament in its final form is not officially approved. Neither is the 3D printing process and all the components of 3D printers.
Download Datasheet
Reviews
Photos
Rewards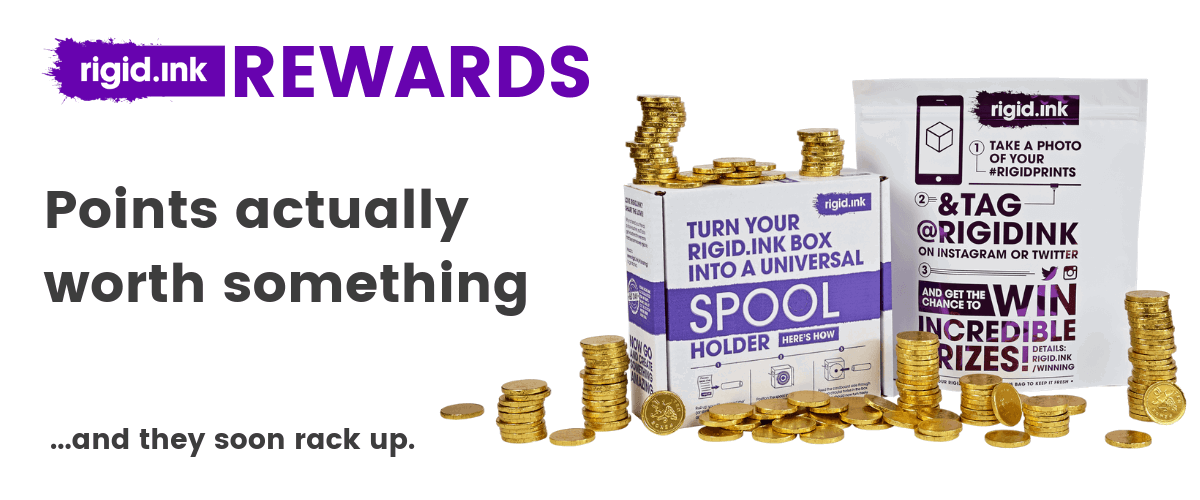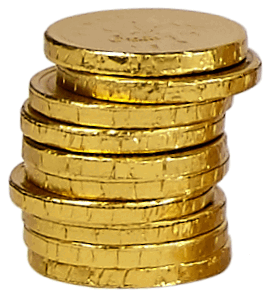 Don't leave money on the table...
Start collecting points worth at least 2.5%* cashback today. You might even have points from past orders you can still claim.

Look at all the ways you can pick up points and get your rewards below.

* - Our VIP customers get a rewarding 5% cashback.
How do I get points?
You can stack up rigid.ink Reward points by doing any of the following stuff - most of which you'd likely do anyway. And with our surprise bonuses, your points will soon add up! Make sure you complete the actions through the 'Earn Rewards' tab inside your rigid.ink account though.

You'll need an account though. Don't have one? Get 250 bonus points if you sign up today!
Get My Account & 250 Points

You get 5 points for every £1 spent. VIPs get 10 points for every £1 spent.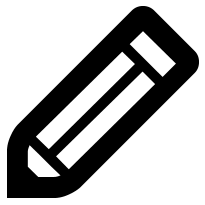 Let others know what you think to rigid.ink They'll get £5 off their first order. And you'll get £5 worth of points.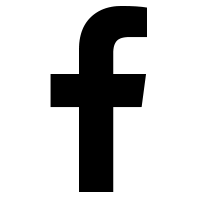 Love rigid.ink & want to get the word out? We'll reward you for your time...
What can I use my points for?
Once you've earned points, you can redeem them for voucher codes so you can get:

Get voucher codes you can spend on rigid.ink filament. Your points are worth solid money off your orders.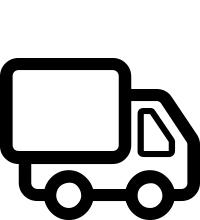 Fancy FREE UK or even EU shipping off your orders? Make big savings on shipping costs.
*How do I become VIP?
Join the VIP club...
Once you've earned a total of 1500 points (not balance - you can still spend them all) in a 12 month period, you'll be automatically upgraded to our extra special VIP club tier. Here, you'll enjoy perks - most notable you'll receive an additional 2.5% on your points.

This means you'll receive a total of 5% cashback on your rigid.ink purchases, as an extra thank you to our most loyal customers.
How do I redeem my points?
To view your balance, redeem points and see what you're eligable for, just login to your account and click on 'Loyalty Points'. Select the 'Rewards' tab to choose and claim your rewards to get money off or FREE shipping on your next order!
Get My Account & 250 Points