---
Description
Need a weather resistant, UV-stable version of ABS?
Our ASA filament is the answer (full name: Acrylonitrile Styrene Acrylate). It has excellent strength, with a great all-round weather and chemical resistance. This is fast becoming a popular 3d printing material for outdoor applications.
Whether you're printing for business, education or just making your next trinket - you need a 3D printer
filament you can rely on, something that won't ruin your prints half way through with blockages or jams. Something that produces the finished article in excellent detail, with no stringing or blobbing. rigid.ink's ASA printer filament does exactly that. We'll even swap or refund it up to 60 days after purchase if you
have problems, or simply find it's just not for you – who else does that?
Free from contaminants and hidden foreign objects; our resins are extremely smooth and predictable to print with. Layer adhesion is unmatched, meaning your ASA prints will be strong and long lasting, every time.
Often overlooked by others, we're extremely strict on our dimension tolerances. If you're getting fluctuations in diameter, even by small margins, your prints will have varying thickness areas, which could turn into fault and high stress points. That's why we pride ourselves on an industry leading 0.03mm+/- either side of the 1.75mm we promise on all rigid.ink filaments (except flexi filaments). Say goodbye to extruder jams, and hello to smooth, strong prints.
Save time and wasted resources with a 3D printer filament you can rely on.
Like the colours you see in the photos? That's the colour you'll receive, and the colour your prints will finish like. Often some filaments have poor pigments, that look washed out or even loose saturation during the heated printing process – leaving washed out colours. Our natural ASA comes in a slightly off-white colour, but won't yellow over time, even in sunlight.
Just a side note, as with all ASA filaments, please turn your printer's cooling fan low and ensure it's not printing in a draughty environment. ASA needs to cool slowly, like ABS to prevent warping.
Advantages printing with our ASA:
- Unmatched long lasting weather resistance
- Very tough, considered tougher than ABS
- Excellent range of strong colours
- Won't yellow over time, and excellent chemical resistance
Search templates (CTRL+Space)
Search templates (CTRL+Space)
Search templates (CTRL+Space)
Search templates (CTRL+Space)
Still not sure if Rigid.ink is for you? Contact us or check out our FAQs page.
Reviews
ASA white 2.85
After trying several ASA whites which were all milky in colour I came across this one, very pleased that it was more of a pure white than the other 4 that I tried, very smooth with great layer adhesion with this filament, incredibly strong, it's now the filament that I use most, I print at 255 first layer with 105 bed and 250 print with 95 bed and have had no issues at all
Photos
Rewards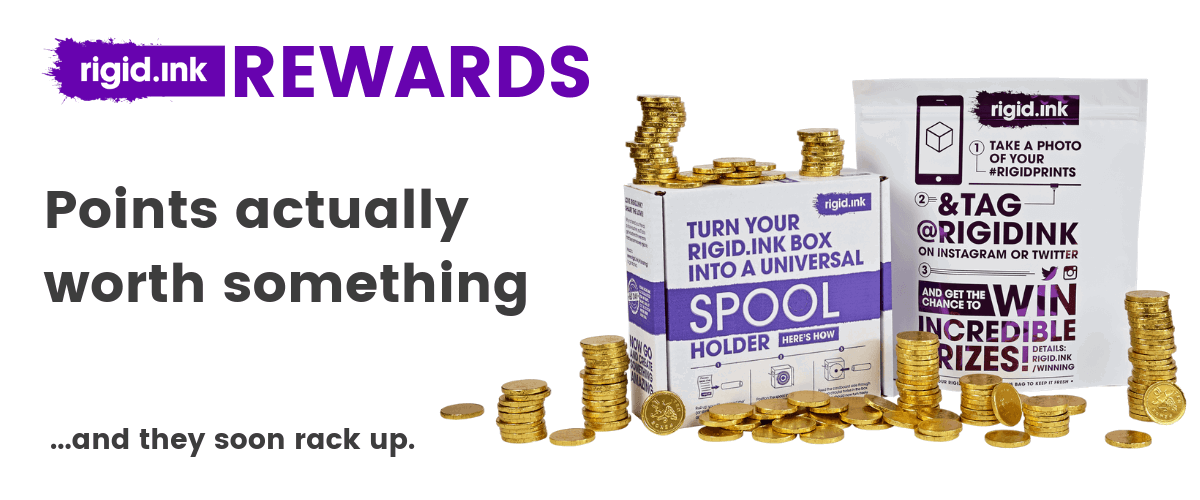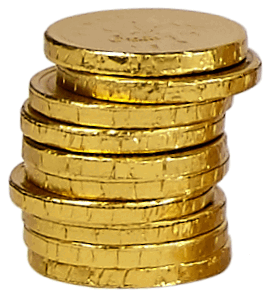 Don't leave money on the table...
Start collecting points worth at least 2.5%* cashback today. You might even have points from past orders you can still claim.

Look at all the ways you can pick up points and get your rewards below.

* - Our VIP customers get a rewarding 5% cashback.
How do I get points?
You can stack up rigid.ink Reward points by doing any of the following stuff - most of which you'd likely do anyway. And with our surprise bonuses, your points will soon add up! Make sure you complete the actions through the 'Earn Rewards' tab inside your rigid.ink account though.

You'll need an account though. Don't have one? Get 250 bonus points if you sign up today!
Get My Account & 250 Points

You get 5 points for every £1 spent. VIPs get 10 points for every £1 spent.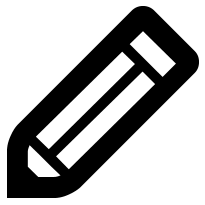 Let others know what you think to rigid.ink They'll get £5 off their first order. And you'll get £5 worth of points.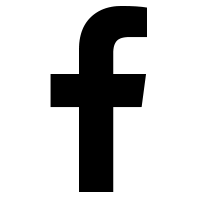 Love rigid.ink & want to get the word out? We'll reward you for your time...
What can I use my points for?
Once you've earned points, you can redeem them for voucher codes so you can get:

Get voucher codes you can spend on rigid.ink filament. Your points are worth solid money off your orders.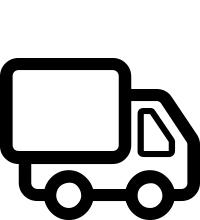 Fancy FREE UK or even EU shipping off your orders? Make big savings on shipping costs.
*How do I become VIP?
Join the VIP club...
Once you've earned a total of 1500 points (not balance - you can still spend them all) in a 12 month period, you'll be automatically upgraded to our extra special VIP club tier. Here, you'll enjoy perks - most notable you'll receive an additional 2.5% on your points.

This means you'll receive a total of 5% cashback on your rigid.ink purchases, as an extra thank you to our most loyal customers.
How do I redeem my points?
To view your balance, redeem points and see what you're eligable for, just login to your account and click on 'Loyalty Points'. Select the 'Rewards' tab to choose and claim your rewards to get money off or FREE shipping on your next order!
Get My Account & 250 Points