Break-Away 3D Printer Support Filament
---
---
Description
Break-Away 1.75mm & 2.85mm Support Filament
This is a support filament unlike anything you've used before. The clue really, is in the name. You see, while the two current popular support materials available at the moment do a very good job; they do have their setbacks.
For example, HIPS prints easily and generally works very well as both a support material and a printing material. But to remove it from your print, you'll need to dissolve it in Limonene solution. Now that's not exactly rocket science, but it's still another chemical you need to purchase and use. It'll also mean you've got to submerge your print in it, for usually 24 hours for the supports to dissolve.
Then there's PVA – which is much easier to dissolve (just leave it in water), but that means the PVA is extremely hygroscopic, so you've got to be very careful storing it. Also on those longer prints, it can be problematic to leave hot PVA in the nozzle for too long at a time.
The holy grail as we see it, is to have a material that prints easily like HIPS (which prints similar to PLA, if you weren't familiar) and removes easily. Better still, how about this 'wonder support' material adheres well when hot, but when cool snaps off of the print easily. Without residue, without needing to submerge your print for a day, without mess. Well, as mess-free as you can expect for 3D printing.
Before (left) and after rigid.ink Break-away removal (right)
That's why we've created Break-Away. It's the support material we've been waiting for, and we're pretty sure you'll love it too. You see, we've specifically formulated it to work with ABS, ASA and PETG filaments, to name a few.  
Just load it into your 2nd extruder (or whichever extruder your support goes into, if you've got a fancy multi-head), heat up to about 225C and proceed to print alongside your primary print material. Once your print's finished, just allow it all to cool, pop your creation off of the heated bed and just ease off the Break Away supports.
Within minutes, you'll be left with smooth edges and a print you can be proud of, with little-to-no requirement to smooth off the under supports. All of the Break-Away will snap off smoothly and easily from your primary print material.
It's that simple.  
Of course like all our filaments – you can be assured of unmatched quality. Our formulas are pure raw materials, without contaminants – so you know there's nothing lurking in the filament to cause trouble with your print. Combined with our tolerances being an industry leading 0.03mm+/- tight, this means you can be confident of consistent extrusion and no blockages.
This means reliable, perfect prints –every time.
We can tell you how good it is, and you can read our hundreds or reviews from ecstatic customers (both on our website and, well – anywhere on the web) but if you're still not convinced, you can just order a 10m sample. Because we won't force you to buy more than you need, just to test the quality.
What's more, all rigid.ink comes with a hassle free 60-day moneyback guarantee. Have any trouble or questions? Get in touch.
Sure, 'great' customer service is fashionable. But we're not satisfied until you're fully satisfied.  
So, order a 1KG or just a 10m sample today – alternatively, just contact us if you've got any questions. Our trained support ninjas will be happy to help.
We do not hold Food Safety Certificates. Some of the raw materials used to produce our filaments are food safe accordingly to European regulations, but our filament in it's final form is not officially approved. Neither is the 3D printing process and all the components of 3D printers.
Still not sure if Rigid.ink is for you? Contact us or check out our FAQs page.
Settings
Guide Settings
Printing Temperature:
225°C
Bed Temperature:
95-105°C
Bed Adhesion:
Glue-stick, Blue painters tape
Print Speed:
30-40mm/s (higher speeds may need slightly hotter printing temp, up to 250°C)
Good ventilation is essential and do not leave print unattended.
Information
Sample Weight:
Approx 35g
Empty Spool + Filament Weight:
Approx 250g + 1KG = Approx 1.25KG
300G Spool Size:
16cm dia, 4.2cm width, 5.2cm dia spool hole
1KG Spool size:
20cm dia, 7cm width, 5.6cm dia spool hole
Please note: settings vary printer to printer so experimenting is essential
Help Center - Support Comparison Summary
How to Print Overhangs, Bridges and Exceeding the 45° Rule
Compare All Filaments
Data Sheet Currently Unavailable
For specific 3D printing help, please complete our
3D Printing Help Form.
We do not hold Food Safety Certificates. Some of the raw materials used to produce our filaments are food safe accordingly to European regulations, but our filament in it's final form is not officially approved. Neither is the 3D printing process and all the components of 3D printers.
Reviews
I am printing on glass with Dimafix. I found it best to use a raft of breakaway.
Bed adhesion was good with a bed temperature of 70°C.
It worked well with PLA and detached easily after printing.
It is definitely better than PVA.
I noticed quite a lot of stringing even with some retraction.
Overall. I am very happy with the product.
Excellent Support Material!
Break-Away is the perfect name for this support material. I printed a hollow filament filter with this as support on the inside. Dissolvable support would have taken at least an hour to remove. With Break-Away support material I just had to stick a screwdriver in, run it along the edges, and I was done. It all shattered as expected and fell out with none left inside. This has become my new favorite support material!
Hi Michael,

Thanks for taking the time to write this positive review!

I'm glad it's now your favourite material for supports :)

All the best
Monica
Best Customer Support
I'm new to the world of 3D printing, so have no idea what most of the settings in my software do. Naturally, my first effort to print with this break away filament didn't end well. I sent an email with some photos and screenshots to rigid ink and received the most helpful, personally-tailored support imaginable. Way above expectations. I was sent a list of all the settings required for my specific software and my specific printer. Now, I keep this filament permanently loaded in my second extruder and use it for all support structures and rafting. I love it. Thank you!
Fantastic support, comes off clean
I decided to give this support material a try when I was tasked with printing a 3D scan of a hominid skull with a quick turnaround where I wouldn't have too much time to clean up the print afterwards. I have to say, I'm really impressed and would thoroughly recommend this to anyone who needs support material where it will be accessible after the print.
The only reason I'd suggest PVA over this would be if you need to print support material in areas that would be difficult / impossible to access afterwards.
You can watch my video review online at: https://youtu.be/zLR1ybS4dII
Great product
Had a few issues with this to begin with in getting it to extrude straight when I loaded the filament, How ever a quick email to Monica and she came back quickly to say that its normal while extruding in free air, and to try going up the temp range.
How ever when printing this did not effect it at all. I got a good print using this support and its super easy to snap off.
Thanks again Rigid Ink. AA++
Photos
Rewards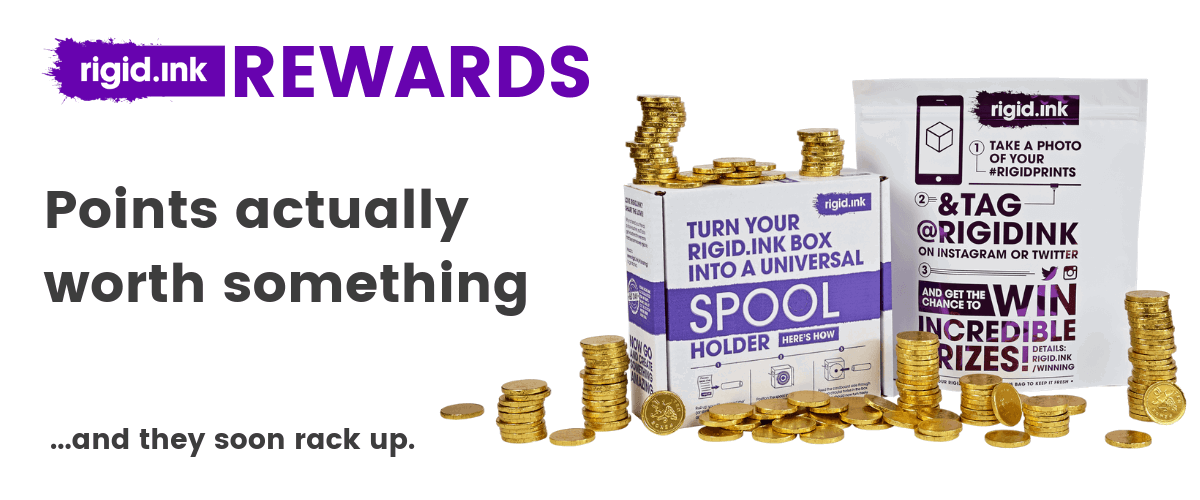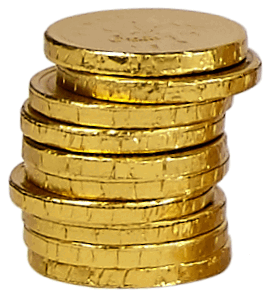 Don't leave money on the table...
Start collecting points worth at least 2.5%* cashback today. You might even have points from past orders you can still claim.

Look at all the ways you can pick up points and get your rewards below.

* - Our VIP customers get a rewarding 5% cashback.
How do I get points?
You can stack up rigid.ink Reward points by doing any of the following stuff - most of which you'd likely do anyway. And with our surprise bonuses, your points will soon add up! Make sure you complete the actions through the 'Earn Rewards' tab inside your rigid.ink account though.

You'll need an account though. Don't have one? Get 250 bonus points if you sign up today!
Get My Account & 250 Points

You get 5 points for every £1 spent. VIPs get 10 points for every £1 spent.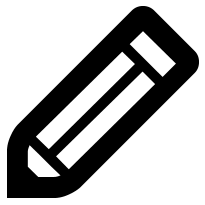 Let others know what you think to rigid.ink They'll get £5 off their first order. And you'll get £5 worth of points.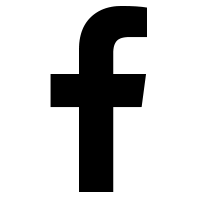 Love rigid.ink & want to get the word out? We'll reward you for your time...
What can I use my points for?
Once you've earned points, you can redeem them for voucher codes so you can get:

Get voucher codes you can spend on rigid.ink filament. Your points are worth solid money off your orders.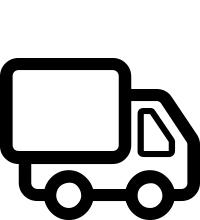 Fancy FREE UK or even EU shipping off your orders? Make big savings on shipping costs.
*How do I become VIP?
Join the VIP club...
Once you've earned a total of 1500 points (not balance - you can still spend them all) in a 12 month period, you'll be automatically upgraded to our extra special VIP club tier. Here, you'll enjoy perks - most notable you'll receive an additional 2.5% on your points.

This means you'll receive a total of 5% cashback on your rigid.ink purchases, as an extra thank you to our most loyal customers.
How do I redeem my points?
To view your balance, redeem points and see what you're eligable for, just login to your account and click on 'Loyalty Points'. Select the 'Rewards' tab to choose and claim your rewards to get money off or FREE shipping on your next order!
Get My Account & 250 Points