PLA 1.75mm 3D Printer Filament
---
---
Description
Wouldn't it be nice, if you never had to worry about your 3D print failing again?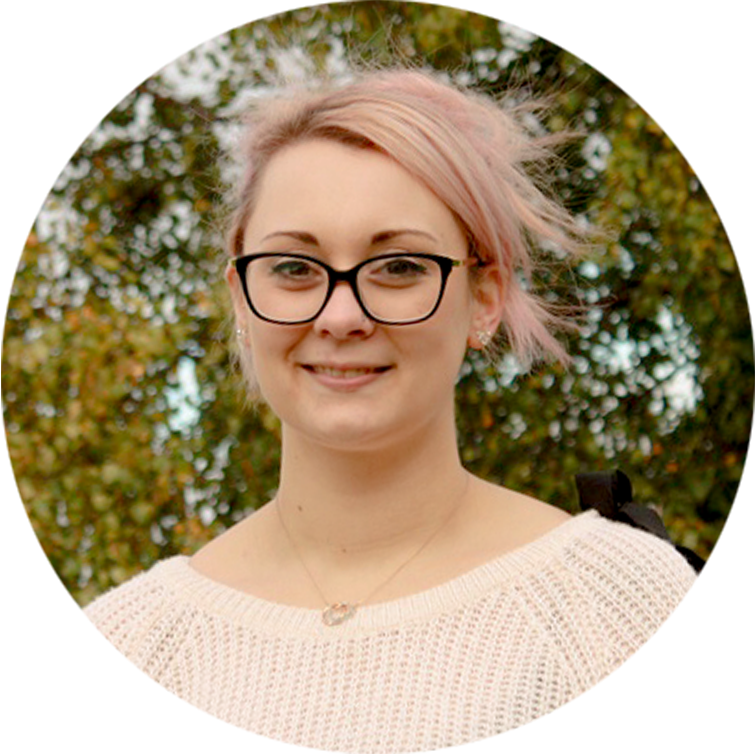 Jess in Customer Service says:
"Our standard PLA is outright our most popular filament. Great for a wide range of applications, there's nothing 'standard' about it. Our customers are often surprised by its strength above regular PLAs, and of course the easily achievable finish detail."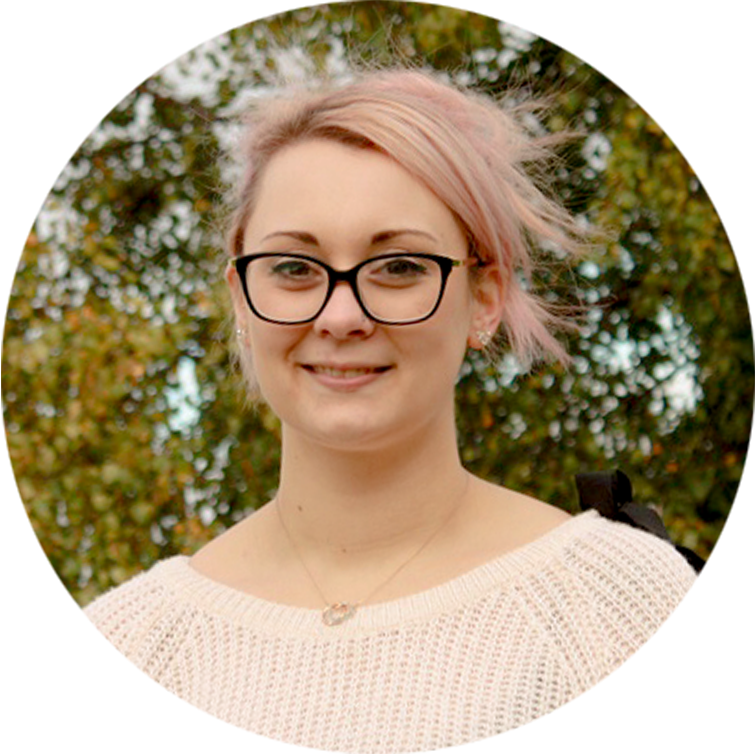 Jess in Customer Service says:
"Our standard PLA is outright our most popular filament. Great for a wide range of applications, there's nothing 'standard' about it. Our customers are often surprised by its strength above regular PLAs, and of course the easily achievable finish detail."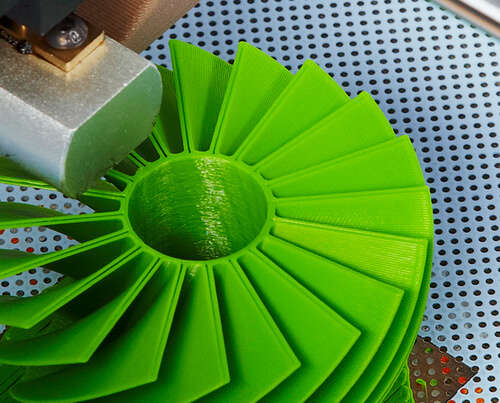 Set & forget...
Excuse us for being blunt, but 3D printing can be a pain in the arse. You can agonize over countless failed prints, and when you do get your project to finish, the detail, colour or even strength can be lacking.


That's why we've developed the most reliable printing 3D Printer PLA on the market. It's widely regarded by our customers as being the best PLA filament they've ever used.

This means your prints won't look better with any other brand of filament.

That's our promise.
Wait - what is PLA?
PLA or PolyLactic Acid is plant-based, derived from corn and sugarcane which makes it long-term biodegradable. It's the most popular 3D printer filament on the market. And for good reason. rigid.ink PLA material is extremely user friendly.

However, our blend combines that utility with surprising strength and durability, making it perfect for modelling, prototyping and end-use parts.
Our secret to perfect prints?
It's important to always print with good quality 1.75mm filament. Unfortunately, cheap filaments use poor grade plastics riddled with contaminants.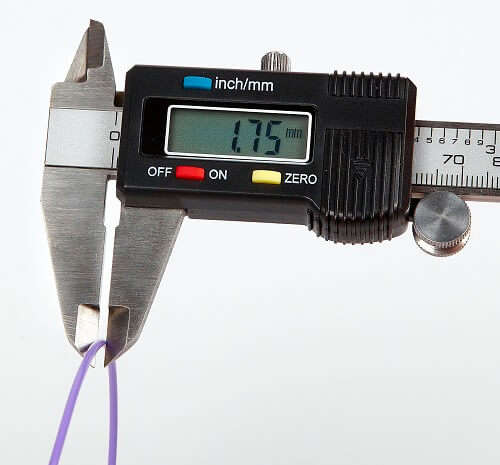 Worse still, you'll find that low cost filament has wildly varying tolerances. A variance of just +/-0.10mm might not sound like much, but can cause a significant difference in the thickness of each printed layer.


At best this leads to a less desirable finish quality, and at worst to structural inconsistencies in your prints.


The solution? You need excellent quality raw materials, extruded to exact tolerances, giving you absolute reliability.
And that's where we come in.


Manufactured to a very strict diameter tolerance of no more than a +/-0.03 mm variation, eliminating differences in layer thickness and results in a rigid.ink printed object that is strong with a beautiful, even finish.


Every. Single. Time.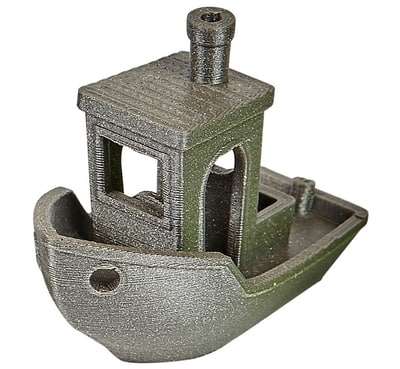 But Our PLA Isn't For Everyone.
Let's be honest, 3D printing is a great technology but it's not always everything that it's cracked up to be. You work hard getting your print settings just right only to deal with hassle.


We hear you. It doesn't have to be this way. We believe 100% reliable 3D printing is possible.


Our business customers often print 1000 hour+ projects with not so much as a hiccup with rigid.ink filaments.


rigid.ink PLA isn't for everyone though. Just looking for cheap material? Not bothered about finish, part strength or the hours you'll waste ripping your hair out over print failures? Just head over to eBay or Amazon and pick up a roll for half the price.


We don't want to be rude, but cheap filament is a false economy.


So buy rigid.ink, print reliably and save time.
Here's what our customers think...
"The best PLA I have used"
The rigid.ink PLA is the best PLA I have used.

I have printed over 100 Kg of PLA from other suppliers and have always found the rigid.ink PLA to be much better quality.

The thickness is very consistent, colours between reals is amazing and it prints a lower temperature.
"Amazing Products and Service"
I have used a number of different filaments before finding Rigid Ink, they all caused me huge issues and wasted prints.


But now I have found Rigid Ink and their amazing filaments and Customer service, I will not order from any one else.


I have used a number of their different filament types and all work flawlessly.


I now recommend Rigid Ink to everyone, great work and very knowledgeable staff on social media and email helping.
"GREAT Customer Service!"
Adding to my initial review below - a company representative contacted me and was very kind, informative and generous concerning my initial printing problems.

I've ordered 2 more rolls as it's really the only PLA strong enough for my needs.


Best customer service I've ever encountered from any company - ever.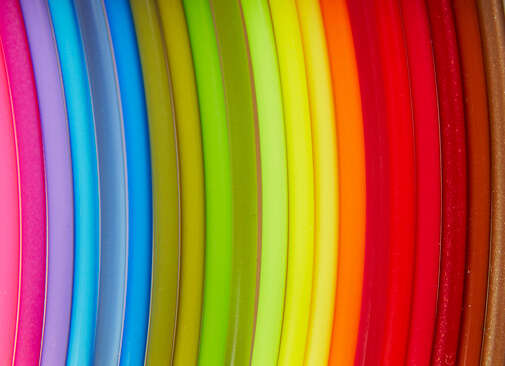 Sublime Colours
We don't do washed out, fading colours.

The colour you see online, is the exact colour you'll receive, which is the exact colour of your print. Our pigments don't weaken through the hot printing process.


It's worth noting that PLA is a naturally clear filament, but rigid.ink PLA comes in a wide variety of vibrant colours, from a brilliant white PLA filament and a strong solid black, to eye-popping reds, blues and greens.

Not sure which colour to get? Why not order a selection sample pack to compare.


But don't just take our word for it...
What about the experts?
On his 100k subscriber YouTube channel, Thomas Sanladerer rated rigid.ink PLA as "The best PLA yet". It got an overall quality score of 18/20, the best score of any PLA in his series, finding the print quality to be excellent. Watch his video review here.


Still not sure? Take a moment to read what our customers have to say about our product and impeccable leaving-you-ecstatic service, both here and anywhere else on the web.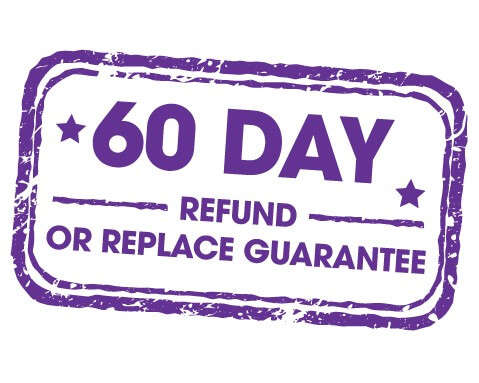 A word on customer support...
If you've heard of rigid.ink before, you'll likely know of our legendary customer service and technical support. But what makes it so good?

Well, 3D Printing isn't an out of the box, "one click and it's done" endeavor. So although plugging in our recommended settings for the first time will produce a perfect print in 80% of cases, for those instances where it doesn't; we're on hand.

So as long as you're printing with rigid.ink filament, our hand-holding technical support is all included in the price.

Put simply, if you're dissatisfied at any point during choosing, buying, receiving or printing with your rigid.ink filament, we will make it right. You'll be amazed what your printer is capable of.
and rigid.ink just makes sense for business:
Avoid false economy: save money & time never dealing with failed prints, nozzle blockages or settings again.
Strong, functional parts that require minimal or no post print finishing.
Discounts for automatic recurring orders, no need to worry about inventory management.
Pro-forma and 30 day credit trade accounts available.
FREE UK delivery on orders over £65.
Advanced technical support available.
Inquire About a Trade or Education Account Today
Settings
Settings Guide
Printing Temperature:
Start at 180°C
Bed Temperature:
Off-45°C
Bed Adhesion:
Blue decorators tape or Kapton Tape. Use glue stick for extra adhesion if needed.
Print Speed:
30-40 mm/s (higher speeds may need slightly hotter printing temp, up to 205°C)
Cooling Fans:
100% from layer two onward
Ideal build chamber:
None, remove all covers and doors.
Good ventilation is essential and do not leave print unattended.
Information
Density:
1.24g/cc
Glass Transition Temp:
55-60°C
Tensile strength:
8,383 psi (57.8MPa)
Sample Weight:
Approx 35g
Empty Spool + Filament Weight:
Approx 250g + 1KG = Approx 1.25KG
300G Spool Size:
16cm dia, 4.2cm width, 5.2cm dia spool hole
1KG Spool size:
20cm dia, 7cm width, 5.6cm dia spool hole
3KG Spool size:
29.8cm dia, 10.3cm width, 5.3cm dia spool hole
Click here to find out how many meters of filament is on your spool
Post-Print Processing
Annealing:
70°C for around 30mins
Glues/ adhesives:
Cyanoacrylate (Super-Glue), Acetone, Epoxy Resins
Polishing/Smoothing:
Cannot be acetone smoothed, needs sanding and polishing -
Click here to read how to article
Painting:
Acrylic, cellulose or oil paints
Please note: settings vary printer to printer so experimenting is essential
PLA 3D Printing Filament – Everything you need to know
How to Smooth PLA to a Mirror Finish
Help Center – PLA vs ABS Summary
Help Center – PLA vs PLA Plus+ Summary
Compare All Filaments
For specific 3D printing help, please complete our
3D Printing Help Form.
We do not hold Food Safety Certificates. Some of the raw materials used to produce our filaments are food safe accordingly to European regulations, but our filament in it's final form is not officially approved. Neither is the 3D printing process and all the components of 3D printers.
Download Datasheet
Reviews
Lovely colour and great prints
Perfect prints on my Prusa printer. The colour is good and consistent. I am trying smaller 300g spools to get more colours. Recommended.
White 1.75mm PLA - Ruined nozzle gave unrepresentative results
Initially thought this filament was utter garbage, printer was skipping steps, under-extruding and basically being rubbish. After a few false leads I established that the reason for the poor performance was that my nozzle was so bashed in as to be nearly closed. After replacing the nozzle I have had some very pretty prints. All sides showed a nice smooth finish, top and bottom layers were very clean and really good detail quality.
But, I did knock a star off because I have had the very devil of a time making it stick to the build plate (build plate tried with Builders tape, bare aluminium with a coating of glue stick, and Build Tak. Current build plate is an old sheet of Build Tak with a thin coating of glue stick: Good results, but not guaranteed. Going to try glass when I upgrade from an inductive bed sensor to a BLTouch, but this may not be for some time as the current Build Tak + glue approach is reliable enough to make this nice-to-have rather than a top priority).
Conclusion is that I am going to buy some more, as the filament has shown some of the promised excellence and I think the rest of my issues (bed adhesion, under-extrusion and some stringing) are a result of user error (poor settings) rather than deficiencies in the filament.
good filament
great filament great strength and awesome smooth finish
Pearl blue
Pearl blue One of there nicest colours yet for sure the best.
Photos
Delivery
Shipping & Delivery
We work hard to find the best shipping rates for our customers so that you never pay more than you should!
Orders will be dispatched Monday to Thursday - Shipping can be altered at the checkout after filling in your delivery details

A shipping calculator is available on the cart page to determine actual shipping charges based on what is in your cart.
Standard UK Shipping - £1.99 - £5.99  

The charge will depend on what is ordered but will never be more than £5.99. Our standard shipping method is Royal Mail 1st Class or DPD and can take 1-3 working days (dispatched Monday to Thursday).
Please note this may not be a tracked service and we are unable to open a case with Royal Mail until 10 working days after sending.
Free UK Shipping 

All UK orders over £65 are eligible for free shipping. This will be automatically calculated at the checkout (dispatched Monday to Thursday).
Please note we do not guarantee which courier this will be sent with and estimate 1-3 working days for delivery.
UK Express Next Working Day - £8.99

This is a standard charge for all orders where Express Next Working Day is selected at the checkout. Orders must be placed by 2:30pm (GMT) Monday, Tuesday & Thursdays then will be dispatched for next working day delivery. Tracking details will be emailed and text to you and you will be given a 1 hour time slot on the day of delivery.
Please note the courier may come under interlink or DPD.
UK Express Saturday Shipping - £12.99  

This is a standard charge for all orders where Express Saturday Shipping is selected at the checkout. Orders must be placed by 2:30pm (GMT) Thursday to be dispatched for Saturday delivery. Tracking details will be emailed and text to you and you will be given a 1 hour time slot on the day of delivery.
Please note the courier may come under interlink or DPD.
International Shipping  

We ship worldwide however the rates do vary depending on the order and destination. You can get an accurate delivery charge by using the shipping rates calculator at the cart page. Delivery times vary depending on destination, local postal services and customs. We do estimate 5-7 working days for most orders (dispatched Monday to Thursday).
We now offer FREE shipping on orders over €200 for the following areas:
Scilly Isles
Channel Islands
Isle of Man
Northern Ireland
Republic of Ireland
Belgium
France
Germany
Luxembourg
Netherlands
Scottish Highlands
Isle of Wight
Austria
Denmark
Czech Republic
Italy
Solvakia
Spain
Please note we do not guarantee a tracked service for international delivery and various couriers may be used.
Please contact for a quote for the following countries: Afghanistan, Belarus, Congo, The Democratic Republic Of The, Lebanon, Liberia, Myanmar, Niger, Palestinian Territory, Occupied, Saint Martin, South Sudan, Sudan, Syria, Turkmenistan, Yemen, Zimbabwe, Aland Islands, Bouvet Island, British Indian Ocean Territory, Burundi, Central African Republic, Christmas Island, Cocos (Keeling) Islands, Eritrea, French Southern Territories, Heard Island And Mcdonald Islands, Holy See (Vatican City State), Iran, Islamic Republic Of, Iraq, Libyan Arab Jamahiriya, Mali, Norfolk Island, Pitcairn, Saint Helena, Saint Pierre And Miquelon, Somalia, South Georgia And The South Sandwich Islands, Svalbard And Jan Mayen, Tokelau, United States Minor Outlying Islands, Wallis And Futuna, Western Sahara
Any Questions? Please get in touch (call, email or chat) and we'll be happy to help.
Rewards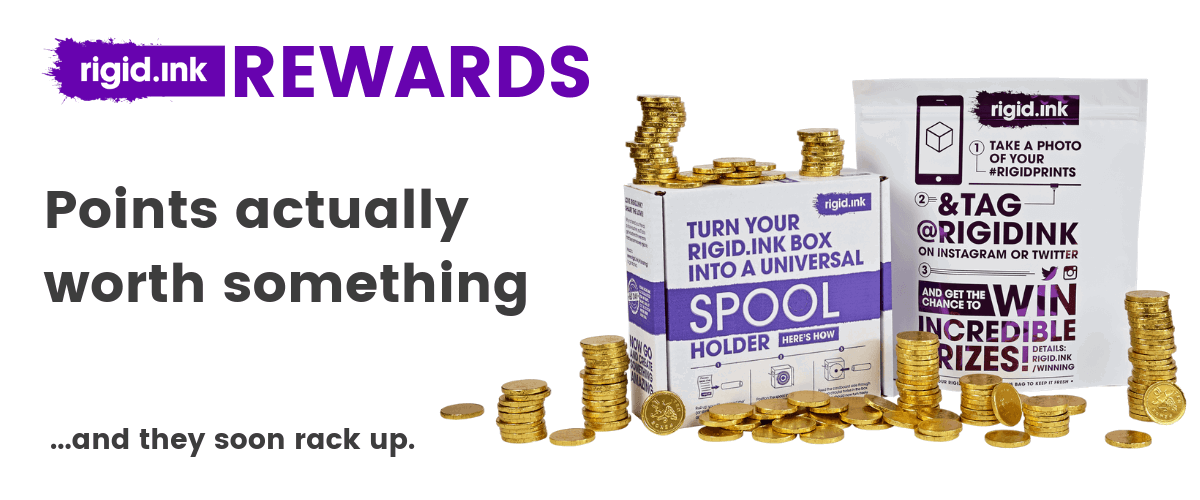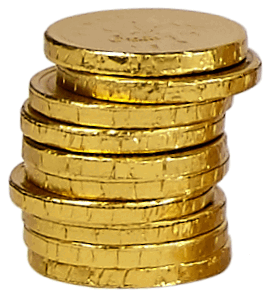 Don't leave money on the table...
Start collecting points worth at least 2.5%* cashback today. You might even have points from past orders you can still claim.

Look at all the ways you can pick up points and get your rewards below.

* - Our VIP customers get a rewarding 5% cashback.
How do I get points?
You can stack up rigid.ink Reward points by doing any of the following stuff - most of which you'd likely do anyway. And with our surprise bonuses, your points will soon add up! Make sure you complete the actions through the 'Earn Rewards' tab inside your rigid.ink account though.

You'll need an account though. Don't have one? Get 250 bonus points if you sign up today!
Get My Account & 250 Points

You get 5 points for every £1 spent. VIPs get 10 points for every £1 spent.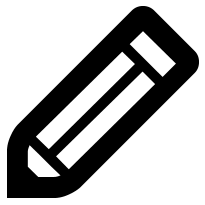 Let others know what you think to rigid.ink They'll get £5 off their first order. And you'll get £5 worth of points.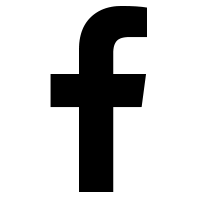 Love rigid.ink & want to get the word out? We'll reward you for your time...
What can I use my points for?
Once you've earned points, you can redeem them for voucher codes so you can get:

Get voucher codes you can spend on rigid.ink filament. Your points are worth solid money off your orders.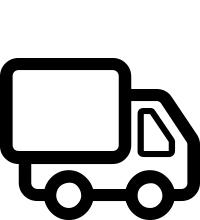 Fancy FREE UK or even EU shipping off your orders? Make big savings on shipping costs.
*How do I become VIP?
Join the VIP club...
Once you've earned a total of 1500 points (not balance - you can still spend them all) in a 12 month period, you'll be automatically upgraded to our extra special VIP club tier. Here, you'll enjoy perks - most notable you'll receive an additional 2.5% on your points.

This means you'll receive a total of 5% cashback on your rigid.ink purchases, as an extra thank you to our most loyal customers.
How do I redeem my points?
To view your balance, redeem points and see what you're eligable for, just login to your account and click on 'Loyalty Points'. Select the 'Rewards' tab to choose and claim your rewards to get money off or FREE shipping on your next order!
Get My Account & 250 Points