Nylon 12 PLUS 1.75mm 3D Printer Filament
---
---
Description
Nylon 12 Plus 1.75mm (PA Filament)
Nylon PLUS is an enhanced, stronger and more abrasion resistant version of our regular Nylon 12 filament. 
All properties of Nylon PLUS are identical to Nylon, but the impressive abrasion resistant qualities come from the fact it's glass reinforced with beads inside the filament.
Please note: Printing with this filament over extended periods of time will wear your nozzle out. You may wish to purchase a nozzle made from a stronger metal, or be prepared to replace cheaper nozzles more frequently. 
Nylon 12 prints best at 255-­275C, if you can't get it hot enough just slow down the feed. Heated bed wants to be 100­-110C+, and Nylon typically won't adhere to glass so use some PVA glue stick for bed adhesion.
We do not hold Food Safety Certificates. Some of the raw materials used to produce our filaments are food safe accordingly to European regulations, but our filament in it's final form is not officially approved. Neither is the 3D printing process and all the components of 3D printers.
Still not sure if Rigid.ink is for you? Contact us or check out our FAQs page.
Settings
Guide Settings
Printing Temperature:
255°C
Bed Temperature:
100-110°C
Print Speed:
30-40 mm/s (higher speeds may need slightly hotter printing temp, up to 265°C)
Cooling Fans:
Off at all times
Ideal build chamber:
Closed. Ideally heated to 90-95°C inside chamber.
Good ventilation is essential and do not leave print unattended.
Information
Sample Weight:
Approx 35g
Empty Spool + Filament Weight:
Approx 250g + 1KG = Approx 1.25KG
300G Spool Size:
16cm dia, 4.2cm width, 5.2cm dia spool hole
1KG Spool size:
20cm dia, 7cm width, 5.6cm dia spool hole
Please note: settings vary printer to printer so experimenting is essential
3D Printing Nylon Filament - Step-by-step Settings & Problems Solved
Help Center - Nylon 12 vs Nylon 12 Plus Summary
Help Center - Nylon 12 Plus vs Carbonyte Summary
Compare All Filaments
For specific 3D printing help, please complete our
3D Printing Help Form.
We do not hold Food Safety Certificates. Some of the raw materials used to produce our filaments are food safe accordingly to European regulations, but our filament in it's final form is not officially approved. Neither is the 3D printing process and all the components of 3D printers.
Download Datasheet
Reviews
Impressive material
I've ordered samples of this filament to check it's printability.
After drying it, which is REALLY important, I printed a technical part for engineering application and I was stunned how great it result on the first attempt. I had just tuned the retraction settings in my case.
Glue stick and skirt done the job perfectly for bed adhesion.
You can feel that this filament really can produce parts for real hard job applications!
Excellent filament
After having a very basic 3D printer that's only capable of printing in PLA for several years, I decided it was time for an upgrade.
With the upgrade came the ability to print in pretty much any filament.
I bought samples of several types from Rigid Ink, including Nylon 12 Plus.
I searched the internet for recommended settings for my printer and then took an average from the dozens of settings that people swear by.
I installed my hardened nozzle, set the printer to 255°C for the extruder and 90° for the bed with 0.2mm layer height and 40mm/s speed. I hit go and crossed my fingers.
The print came out perfectly.
The material is amazingly strong with that little bit of give you get with Nylon.
This will not be a daily use filament for me but when I do need something functional that will take a bit of a beating, then Rigid Ink Nylon 12 Plus will be my choice.
5/5
Nylon 12 PLUS 1.75mm 3D Printer Filament
THANK U
THANK YOU FOR HARRİBO SWEETING. NYLON 12 FILAMENT SAMPLE TRANSPORTATION. I have not used it. VERY VERY NEAREST, ITS TESTING PRINT. I REALLY NEED A POLYAMIDE-SIMILAR FILAMENT FOR PRODUCING FRICTION AND ABRASION RESISTANT, END-USE, SPECIFICALLY WORM GEARS AND ALL KINDS OF THREADED AND SIMILAR PLASTIC PARTS. WHICH WOULD YOU ADVISE THE FILAMENT?
Hi Cenap, Thanks for taking the time to write a review. Can you please send me an email to
customerdelight@rigid.ink
where you can specify what are you looking for? I will be happy to help you to find the right filament for your project :) Thank you again for the positive feedback and I will be looking forward to hear from you soon All the best Monica
Not delivered
I have not recived it yet!
Hi Abdulla, thanks for getting in touch. We emailed you on the 15th and 17th of November because there was a problem with your address when we were trying to arrange your delivery, but we haven't heard back from you. Could you email us (
customerdelight@rigid.ink
) and let us know the full delivery address so we can get it sent out to you? Thanks - Tom Emmett, rigid.ink
Photos
Rewards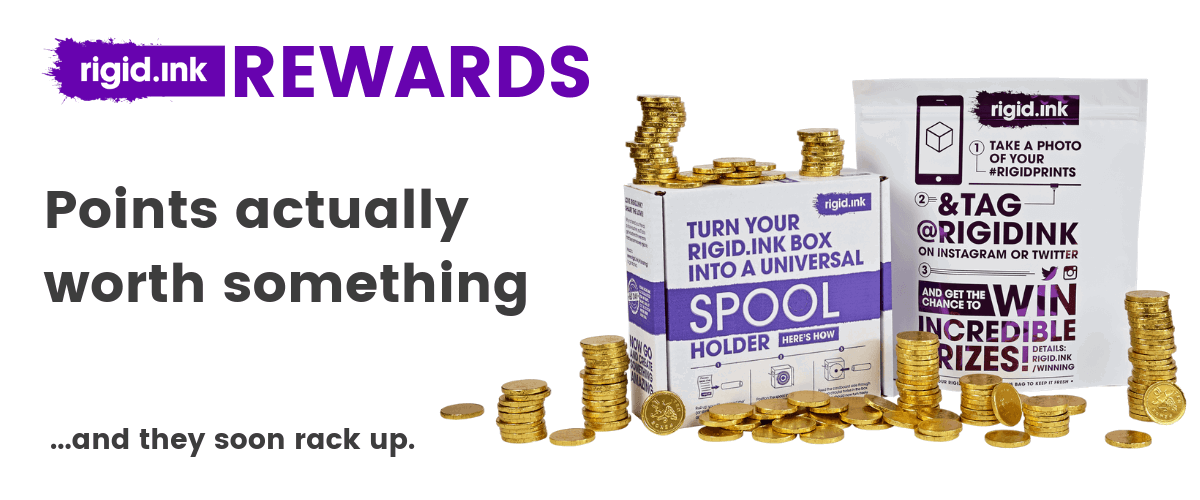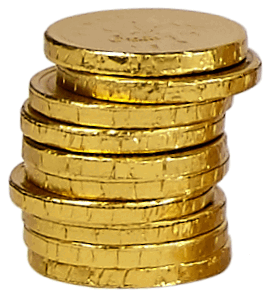 Don't leave money on the table...
Start collecting points worth at least 2.5%* cashback today. You might even have points from past orders you can still claim.

Look at all the ways you can pick up points and get your rewards below.

* - Our VIP customers get a rewarding 5% cashback.
How do I get points?
You can stack up rigid.ink Reward points by doing any of the following stuff - most of which you'd likely do anyway. And with our surprise bonuses, your points will soon add up! Make sure you complete the actions through the 'Earn Rewards' tab inside your rigid.ink account though.

You'll need an account though. Don't have one? Get 250 bonus points if you sign up today!
Get My Account & 250 Points

You get 5 points for every £1 spent. VIPs get 10 points for every £1 spent.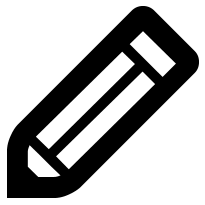 Let others know what you think to rigid.ink They'll get £5 off their first order. And you'll get £5 worth of points.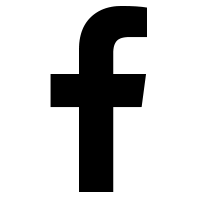 Love rigid.ink & want to get the word out? We'll reward you for your time...
What can I use my points for?
Once you've earned points, you can redeem them for voucher codes so you can get:

Get voucher codes you can spend on rigid.ink filament. Your points are worth solid money off your orders.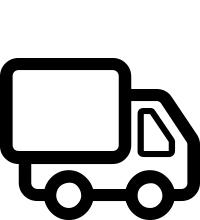 Fancy FREE UK or even EU shipping off your orders? Make big savings on shipping costs.
*How do I become VIP?
Join the VIP club...
Once you've earned a total of 1500 points (not balance - you can still spend them all) in a 12 month period, you'll be automatically upgraded to our extra special VIP club tier. Here, you'll enjoy perks - most notable you'll receive an additional 2.5% on your points.

This means you'll receive a total of 5% cashback on your rigid.ink purchases, as an extra thank you to our most loyal customers.
How do I redeem my points?
To view your balance, redeem points and see what you're eligable for, just login to your account and click on 'Loyalty Points'. Select the 'Rewards' tab to choose and claim your rewards to get money off or FREE shipping on your next order!
Get My Account & 250 Points