Flexible PLA 1.75mm 3D Printer Filament
---
---
Description
Flexible PLA 1.75 Filament
Please note the following colour name changes (18.07.18):
Fire Red = Flash Red
Light Blue = Bright Blue
Light Green = Lime Green


The names have changed but the colours have not, so you can continue to order the same vibrant colours you have previously.
This versatile material is a Biopolymer flexible filament. OK, so it's not strictly a PLA by definition, but it is all-natural filament, similar in properties to PLA (such as biodegradable and easy to work with).
Our flexi PLA is versatile; you can print it thick walled, or higher infill for a stiffer, extremely durable part. Or you can print the walls thinner, with much lower infill to create a very flexible, soft structure. See the wheel below.
How easy is it to print with? Compared with other flexible filaments, very. The wheel above was actually printed on an Ultimaker 2. For those not already impressed, that printer uses a rear feeding mechanism, which when presented with typical flexi filaments can cause it to jam as it's like 'pushing string' and coils up. What makes ours different? It's low friction, which means our flexible pla will feed through nicely and print correctly – on all machines.
With our special blend of resin, you can be confident of excellent layer bonding, resulting in consistent long-lasting prints. With no stringing or blobbing, you'll also get a detailed layer finish you can be proud of.
This soft pla won't stretch much though, so it's also ideal for printing pulley belts, or tank tracks etc. A truly excellent all-rounder for flexible applications, and a great starting material to get to grips with flexible prints before moving onto other materials, such as our TPU (similar to Ninjaflex and other Polyurethane based filaments). The Shore hardness is 55D.
As with all rigid.ink filaments, you can be confident of excellent printing reliability thanks to our super-tight tolerances and pure raw materials. Due to the nature of Flexible filament, the diameter tolerances are +/- 0.05mm compared to rigid filament at +/- 0.03mm. There won't be any particles lurking to block your extruder, or contaminants that can weaken your prints.
rigid.ink soft, flexible PLA will perform time after time. And if it doesn't, or you simply change your mind – we offer one of the best guarantees in the business. 60-days to return or exchange, no questions & no hassle. We're really committed to making you happy with your prints.
3D printing can be problematic enough, without you worrying about filament issues.
Not confident to purchase a 1KG roll? We've got nothing to hide, so order a 10m sample today to see for yourself.
We do not hold Food Safety Certificates. Some of the raw materials used to produce our filaments are food safe accordingly to European regulations, but our filament in it's final form is not officially approved. Neither is the 3D printing process and all the components of 3D printers.
Search templates (CTRL+Space)
Still not sure if Rigid.ink is for you? Contact us or check out our FAQs page.
Settings
Guide Settings
Printing Temperature:
240°C
Bed Temperature:
30-60°C
Bed Adhesion:
Glue-stick, 3DLAC, Vinyl hairspray. Increase the air-gap between nozzle for the first layer and the bed. Avoid FR4, PEI and BuildTak.
Print Speed:
15mm/s (higher speeds may need slightly hotter printing temp, up to 245°C, slower speeds may need slightly lower printing temp, around 230-235°C)
Cooling Fans:
100% after layer 1
Retraction:
Increase more for flexible materials
Good ventilation is essential and do not leave print unattended.
Information
Density:
1.25-1.27g/cc
Tensile Strength:
35/44MPa
Sample Weight:
Approx 35g
Empty Spool + Filament Weight:
Approx 250g + 1KG = Approx 1.25KG
300G Spool Size:
16cm dia, 4.2cm width, 5.2cm dia spool hole
1KG Spool size:
20cm dia, 7cm width, 5.6cm dia spool hole
3KG Spool size:
29.8cm dia, 10.3cm width, 5.3cm dia spool hole
Please note: settings vary printer to printer so experimenting is essential
The 6 Best Flexible 3D Printer Filament Companies - Complete Review
Help Center - Flexible PLA vs TPU Summary
Compare All Filaments
For specific 3D printing help, please complete our
3D Printing Help Form.
We do not hold Food Safety Certificates. Some of the raw materials used to produce our filaments are food safe accordingly to European regulations, but our filament in it's final form is not officially approved. Neither is the 3D printing process and all the components of 3D printers.
Download Datasheet
Reviews
Probably my favourite filament, glad that I bought one of the last spools
Unknowing of the impending end of rigid.ink filament sales, I bought another spool of natural colour flexible PLA to complement the black one I already have. It seems what I received will be one of the very last spools of this wonderful filament ever :(
This has turned out one of my most favourite materials because it is easy to print with, and produces parts that can be both tough and flexible depending on how they were printed. With this filament it really is possible to print things that are nearly impossible to make without a 3D printer. I wear a smartwatch every day with a strap printed out of this stuff. I hope I'll be able to find something equivalent when these spools are used up.
What a lovely material
I finally got around to using the 10m sample of this Flexi PLA on my Hictop 3D printer.
Before starting I gave the nozzle a run through with my Rigid Ink cleaning filament, just to make sure the black PLA was flushed out before using my nice yellow Flexi PLA filament.
I read the information on the Rigid Ink website and set the nozzle temperature to 240 deg, the bed to 40 deg and print speed to 15mm/s, then hit start printing.
Worked first time, No problems at all, the bed adhesion was great (I use a very thin wash of watered down PVA glue on my otherwise untreated aluminium bed. Only needs redoing after around 10 prints), and there was very little tendency to string.
When finished, the part looks good and is very flexible. The part is a holder for a pet grooming brush and it needs to stretch slightly to allow the brush's handle to slip between the grips easily, which I'm glad to say it does.
I'll be buying a roll of this stuff to print a few more flexible things with. Really like it.
Flexible PLA 1.75mm 10m samples
just had a new Flashforge Creator Pro (2018), so thought why not try a flexible PLA for making a couple of jewelry items turned out pretty damn well especially when you follow Rigid ink's guide , so much so i've just re-ordered some more 10m samples , well done keep up with the excellent products
Great Prints
This worked well on my Anycubic MegaS
A great alternative to TPU
I bought a few samples, one TPU, one flexible PLA and some other filament.
On my Frankenstein printer it prints easily and quickly, nothing spectacular yet, a door wedge and a phone cable strain reliever. There isn't any notable odors, just like normal PLA. Definitely worth buying again, but larger than a sample pack, to save me finding an empty spool and winding on.
Photos
Rewards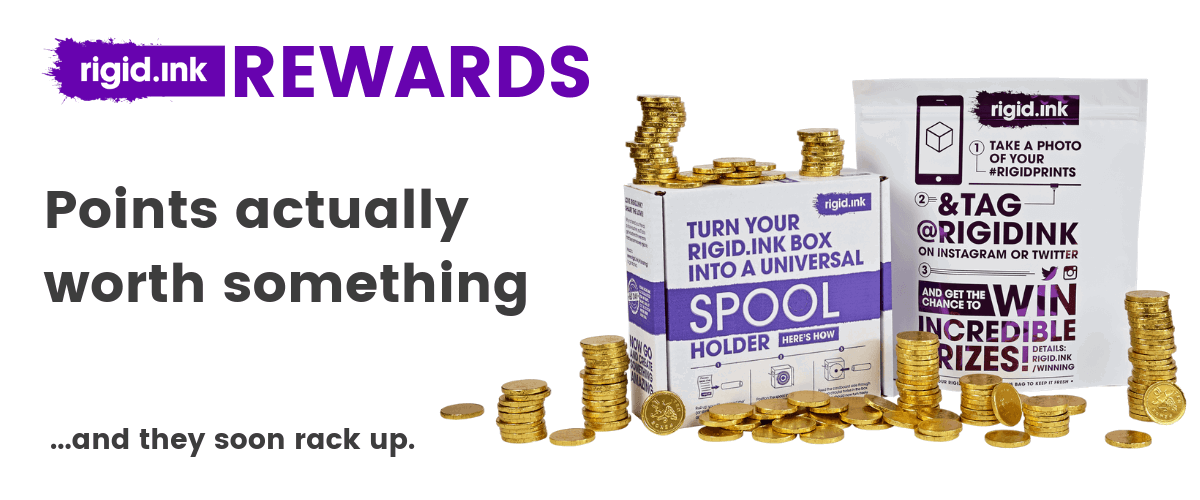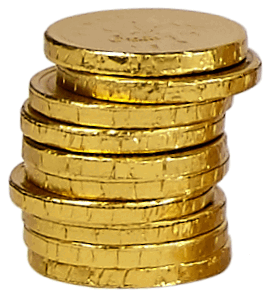 Don't leave money on the table...
Start collecting points worth at least 2.5%* cashback today. You might even have points from past orders you can still claim.

Look at all the ways you can pick up points and get your rewards below.

* - Our VIP customers get a rewarding 5% cashback.
How do I get points?
You can stack up rigid.ink Reward points by doing any of the following stuff - most of which you'd likely do anyway. And with our surprise bonuses, your points will soon add up! Make sure you complete the actions through the 'Earn Rewards' tab inside your rigid.ink account though.

You'll need an account though. Don't have one? Get 250 bonus points if you sign up today!
Get My Account & 250 Points

You get 5 points for every £1 spent. VIPs get 10 points for every £1 spent.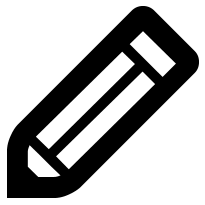 Let others know what you think to rigid.ink They'll get £5 off their first order. And you'll get £5 worth of points.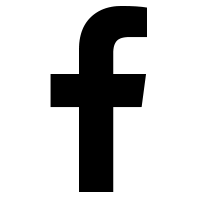 Love rigid.ink & want to get the word out? We'll reward you for your time...
What can I use my points for?
Once you've earned points, you can redeem them for voucher codes so you can get:

Get voucher codes you can spend on rigid.ink filament. Your points are worth solid money off your orders.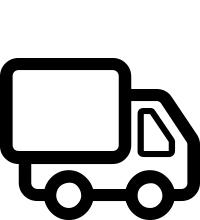 Fancy FREE UK or even EU shipping off your orders? Make big savings on shipping costs.
*How do I become VIP?
Join the VIP club...
Once you've earned a total of 1500 points (not balance - you can still spend them all) in a 12 month period, you'll be automatically upgraded to our extra special VIP club tier. Here, you'll enjoy perks - most notable you'll receive an additional 2.5% on your points.

This means you'll receive a total of 5% cashback on your rigid.ink purchases, as an extra thank you to our most loyal customers.
How do I redeem my points?
To view your balance, redeem points and see what you're eligable for, just login to your account and click on 'Loyalty Points'. Select the 'Rewards' tab to choose and claim your rewards to get money off or FREE shipping on your next order!
Get My Account & 250 Points