Flexible PLA 1.75mm 3D Printer Filament
---
---
Description
Flexible PLA 1.75 Filament
Please note the following colour name changes (18.07.18):
Fire Red = Flash Red
Light Blue = Bright Blue
Light Green = Lime Green


The names have changed but the colours have not, so you can continue to order the same vibrant colours you have previously.
This versatile material is a Biopolymer flexible filament. OK, so it's not strictly a PLA by definition, but it is all-natural filament, similar in properties to PLA (such as biodegradable and easy to work with).
Our flexi PLA is versatile; you can print it thick walled, or higher infill for a stiffer, extremely durable part. Or you can print the walls thinner, with much lower infill to create a very flexible, soft structure. See the wheel below.
How easy is it to print with? Compared with other flexible filaments, very. The wheel above was actually printed on an Ultimaker 2. For those not already impressed, that printer uses a rear feeding mechanism, which when presented with typical flexi filaments can cause it to jam as it's like 'pushing string' and coils up. What makes ours different? It's low friction, which means our flexible pla will feed through nicely and print correctly – on all machines.
With our special blend of resin, you can be confident of excellent layer bonding, resulting in consistent long-lasting prints. With no stringing or blobbing, you'll also get a detailed layer finish you can be proud of.
This soft pla won't stretch much though, so it's also ideal for printing pulley belts, or tank tracks etc. A truly excellent all-rounder for flexible applications, and a great starting material to get to grips with flexible prints before moving onto other materials, such as our TPU (similar to Ninjaflex and other Polyurethane based filaments). The Shore hardness is 55D.
As with all rigid.ink filaments, you can be confident of excellent printing reliability thanks to our super-tight tolerances and pure raw materials. Due to the nature of Flexible filament, the diameter tolerances are +/- 0.05mm compared to rigid filament at +/- 0.03mm. There won't be any particles lurking to block your extruder, or contaminants that can weaken your prints.
rigid.ink soft, flexible PLA will perform time after time. And if it doesn't, or you simply change your mind – we offer one of the best guarantees in the business. 60-days to return or exchange, no questions & no hassle. We're really committed to making you happy with your prints.
3D printing can be problematic enough, without you worrying about filament issues.
Not confident to purchase a 1KG roll? We've got nothing to hide, so order a 10m sample today to see for yourself.
We do not hold Food Safety Certificates. Some of the raw materials used to produce our filaments are food safe accordingly to European regulations, but our filament in it's final form is not officially approved. Neither is the 3D printing process and all the components of 3D printers.
Still not sure if Rigid.ink is for you? Contact us or check out our FAQs page.
Settings
Guide Settings
Printing Temperature:
240°C
Bed Temperature:
30-60°C
Bed Adhesion:
Glue-stick, 3DLAC, Vinyl hairspray. Increase the air-gap between nozzle for the first layer and the bed. Avoid FR4, PEI and BuildTak.
Print Speed:
15mm/s (higher speeds may need slightly hotter printing temp, up to 245°C, slower speeds may need slightly lower printing temp, around 230-235°C)
Cooling Fans:
100% after layer 1
Retraction:
Increase more for flexible materials
Good ventilation is essential and do not leave print unattended.
Information
Density:
1.25-1.27g/cc
Tensile Strength:
35/44MPa
Sample Weight:
Approx 35g
Empty Spool + Filament Weight:
Approx 250g + 1KG = Approx 1.25KG
300G Spool Size:
16cm dia, 4.2cm width, 5.2cm dia spool hole
1KG Spool size:
20cm dia, 7cm width, 5.6cm dia spool hole
3KG Spool size:
29.8cm dia, 10.3cm width, 5.3cm dia spool hole
Please note: settings vary printer to printer so experimenting is essential
The 6 Best Flexible 3D Printer Filament Companies - Complete Review
Help Center - Flexible PLA vs TPU Summary
Compare All Filaments
For specific 3D printing help, please complete our
3D Printing Help Form.
We do not hold Food Safety Certificates. Some of the raw materials used to produce our filaments are food safe accordingly to European regulations, but our filament in it's final form is not officially approved. Neither is the 3D printing process and all the components of 3D printers.
Download Datasheet
Reviews
Flexible PLA 1.75mm 3D Printer Filament
I was unsure if i could print Flexible PLA given the problems i had with TPU but using the settings advised by Rigid Ink i was able to print an almost perfect print first time. I will definitely be purchasing all my filament from Rigid Ink in the future.
Rigid Ink Flexi PLA
I bought my first 3D printer a few months ago and have gone through a steep learning curve regarding printing techniques and materials. After a whole bunch of frustration and failures with unsuccessful prints, I tried some Rigid Ink samples of PLA, PLA plus, Flexi PLA and PETG of various colours. After an extensive testing cycle at differing layer heights, temperatures and speeds, I have optimised my ideal setup and ready to purchase reels of Rigid Ink filaments to start producing production prints.
The prints quality is quite outstanding, surface finish great with superb layer bonding.
PLA - great finish and strength with a reasonable degree of flexibility. 225c at 25 mm/sec and 0.15 layer height.
PLA plus- great finish and strength with a good flexibility. 235c at 25 mm/sec and 0.15 layer height.
Flexi PLA - great finish and strength with amazing flexibility. Can be completely squashed and with return to shape. 235c at 15 to 25 mm/sec and 0.15 layer height.
PETG - great finish and strength, very flexible without breaking. 235c at 25 mm/sec and 0.15 layer height.
Colours are strong and look superb on finished prints.
Conclusion: I've tried three different filament suppliers and they are definatly not the same. The Rigid Ink materials are quite superb and will save you a bunch of grief and frustration. I won't be buying anything else.
Colin M
Design Engineer
Great filament but settings completely wrong.
I have a Prusa i3 MK3 and bought this Flexible PLA as something firmer and also more eco-friendly than traditional TPU/TPE... TL;DR it prints very well, however follow the settings suggested and you'll get horrific prints... tweak it a bit and you're golden.
Firstly, loading/unloading, make sure your extruder tensioner isn't too tight and just "kisses" the filament. Load it slow, and thats the hard part.
Printing Settings, just ignore what you read if you've got a Prusa, start with the below and tweak as needed.
- I lowered the temp to about 225. (printing this stuff too high is bad for it).
- Bed set at 50 in first layer, 40 after. (printing on Blue Tape + Spray).
- Retraction not off... that causes way to much stringing, I set it to 2mm instead. Had no issues and no tangles at all.
- Printing at 15mm/s with infill at 30mm/s (could probably go faster).
Would be 5 star if settings on sticker were appropriate, saving me time and also characteristically, compared to other Flexible Filaments, the finish is better, but the robustness is not. Perfect for my needs though. I just bought another 1kg.
This results in great prints.
Hi Michael,

Thanks for taking the time to leave this positive review.

Sometimes it does take a little bit of tweaking as every printer is different but I'm really pleased you found the best settings for your Prusa.

It's great you've shared your experience and what has worked for you, It will be very helpful to other people and I can see myself having a look at your advice from time to time too!

Thanks again Michael and please feel free to get in touch with any photos of your prints, they would be great to see.

All the best,
Jess
Flexible PLA
Great filament for flexible parts, have to print it very slow if using bowden extruder (e.g. Creality CR-10) 15mm/sec works for me. But results are then superb.
Flexi PLA on a QiDi
I found the flexi PLA an awful lot easier to use than TPU using the standard QiDi x-pro. The TPU tended to have more feed problems although with both using the lighter 300g spool made a big difference.
I love Rigidink products.
Photos
Delivery
Shipping & Delivery
We work hard to find the best shipping rates for our customers so that you never pay more than you should!
Shipping can be altered at the checkout after filling in your delivery details.

A shipping calculator is available on the cart page to determine actual shipping charges based on what is in your cart.
Standard UK Shipping - £1.99 - £5.99  

The charge will depend on what is ordered but will never be more than £5.99. Our standard shipping method is Royal Mail 1st Class or DPD and can take 1-3 working days.
Please note this may not be a tracked service and we are unable to open a case with Royal Mail until 10 working days after sending.
Free UK Shipping 

All UK orders over £65 are eligible for free shipping. This will be automatically calculated at the checkout.
Please note we do not guarantee which courier this will be sent with and estimate 1-3 working days for delivery.
UK Express Next Working Day - £8.99

This is a standard charge for all orders where Express Next Working Day is selected at the checkout. Orders must be placed by 2:30pm (GMT) to be dispatched for next working day delivery. Tracking details will be emailed and text to you and you will be given a 1 hour time slot on the day of delivery. If an order is made on a Friday before 2:30pm (GMT) it will arrive on Monday.
Please note the courier may come under interlink or DPD.
UK Express Saturday Shipping - £12.99  

This is a standard charge for all orders where Express Saturday Shipping is selected at the checkout. Orders must be placed by 2:30pm (GMT) Friday to be dispatched for Saturday delivery. Tracking details will be emailed and text to you and you will be given a 1 hour time slot on the day of delivery.
Please note the courier may come under interlink or DPD.
International Shipping  

We ship worldwide however the rates do vary depending on the order and destination. You can get an accurate delivery charge by using the shipping rates calculator at the cart page. Delivery times vary depending on destination, local postal services and customs. We do estimate 5-7 working days for most orders.
We now offer FREE shipping on orders over €200 for the following areas:
Scilly Isles
Channel Islands
Isle of Man
Northern Ireland
Republic of Ireland
Belgium
France
Germany
Luxembourg
Netherlands
Scottish Highlands
Isle of Wight
Austria
Denmark
Czech Republic
Italy
Solvakia
Spain
Please note we do not guarantee a tracked service for international delivery and various couriers may be used.
Please contact for a quote for the following countries: Afghanistan, Belarus, Congo, The Democratic Republic Of The, Lebanon, Liberia, Myanmar, Niger, Palestinian Territory, Occupied, Saint Martin, South Sudan, Sudan, Syria, Turkmenistan, Yemen, Zimbabwe, Aland Islands, Bouvet Island, British Indian Ocean Territory, Burundi, Central African Republic, Christmas Island, Cocos (Keeling) Islands, Eritrea, French Southern Territories, Heard Island And Mcdonald Islands, Holy See (Vatican City State), Iran, Islamic Republic Of, Iraq, Libyan Arab Jamahiriya, Mali, Norfolk Island, Pitcairn, Saint Helena, Saint Pierre And Miquelon, Somalia, South Georgia And The South Sandwich Islands, Svalbard And Jan Mayen, Tokelau, United States Minor Outlying Islands, Wallis And Futuna, Western Sahara
Any Questions? Please get in touch (call, email or chat) and we'll be happy to help.
Rewards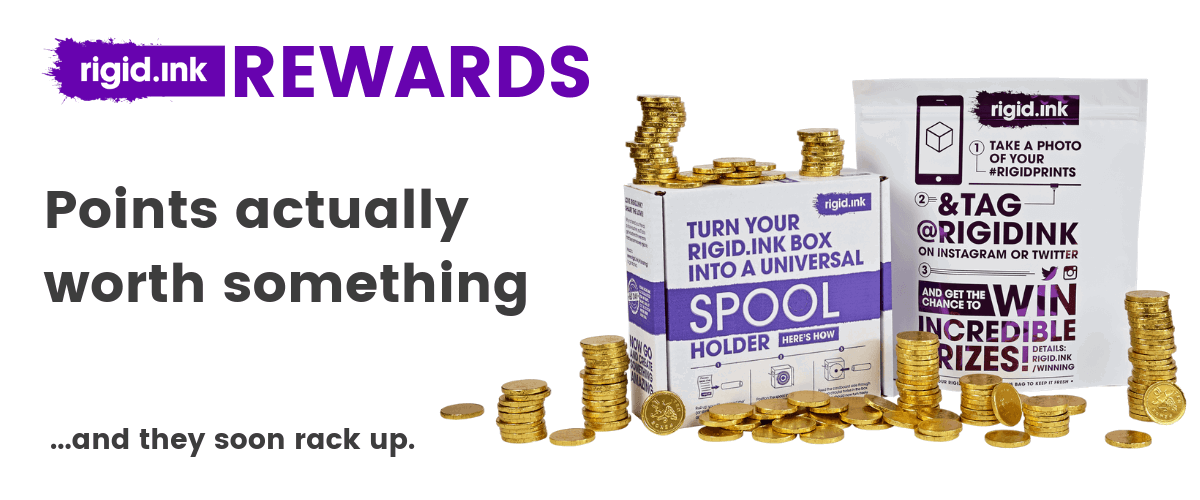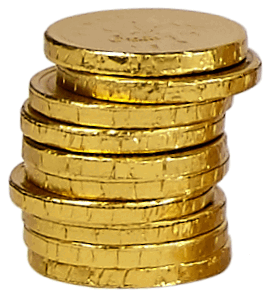 Don't leave money on the table...
Start collecting points worth at least 2.5%* cashback today. You might even have points from past orders you can still claim.

Look at all the ways you can pick up points and get your rewards below.

* - Our VIP customers get a rewarding 5% cashback.
How do I get points?
You can stack up rigid.ink Reward points by doing any of the following stuff - most of which you'd likely do anyway. And with our surprise bonuses, your points will soon add up! Make sure you complete the actions through the 'Earn Rewards' tab inside your rigid.ink account though.

You'll need an account though. Don't have one? Get 250 bonus points if you sign up today!
Get My Account & 250 Points

You get 5 points for every £1 spent. VIPs get 10 points for every £1 spent.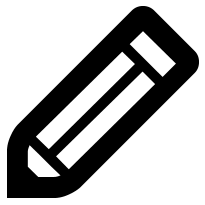 Let others know what you think to rigid.ink They'll get £5 off their first order. And you'll get £5 worth of points.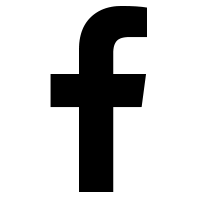 Love rigid.ink & want to get the word out? We'll reward you for your time...
What can I use my points for?
Once you've earned points, you can redeem them for voucher codes so you can get:

Get voucher codes you can spend on rigid.ink filament. Your points are worth solid money off your orders.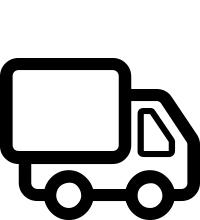 Fancy FREE UK or even EU shipping off your orders? Make big savings on shipping costs.
*How do I become VIP?
Join the VIP club...
Once you've earned a total of 1500 points (not balance - you can still spend them all) in a 12 month period, you'll be automatically upgraded to our extra special VIP club tier. Here, you'll enjoy perks - most notable you'll receive an additional 2.5% on your points.

This means you'll receive a total of 5% cashback on your rigid.ink purchases, as an extra thank you to our most loyal customers.
How do I redeem my points?
To view your balance, redeem points and see what you're eligable for, just login to your account and click on 'Loyalty Points'. Select the 'Rewards' tab to choose and claim your rewards to get money off or FREE shipping on your next order!
Get My Account & 250 Points