Floss™ Superior Cleaning Filament
---
---
Description
Floss™ cleaning filament is designed to save you time. 
The price you see above will get you between 70-100 full purges of your extruder. A small investment will keep your nozzle blockage free for thousands of printing hours. 
If you've been 3D printing for any length of time, it's likely you've experienced at least one clogged extruder nozzle. And if you have, you'll know unblocking one can be a pain in the neck (and often doesn't completely solve the issue).
Faffing around like this is now a thing of the past
No need for a nozzle cleaning kit. A better solution is to ensure you take the necessary precautions to ensure the nozzle doesn't block in the first place. One of course is to use good quality filament, the second is to ensure you clean the nozzle frequently.
You see every time you change a material in your 3D printer, you need to ensure the nozzle is perfectly clean. When changing from a low temperature material like PLA, to a medium temperature like ABS, usually the lower temp filament will be flushed out once the hotter material has run through. However, this isn't always the case, and you can find some residue of the other material coming out later and embedding in your print.
You also run the risk of cooking the lower temperature filament in the nozzle, building up carbon or risking clogging it up while you print with the higher temperature material. You may have noticed different colours or black specks in your prints after changing materials in the past.
An even riskier problem is changing from a higher temperature material, down to a lower temp filament. Here you have the real risk of residue of the previous material not melting correctly, and lodging in the extruder. It's then only a matter of time before it will clog up, as the new lower nozzle temperature will not be able to flush out the previous higher temperature material.
It's therefore essential that your nozzles are kept clean. If you change materials frequently, using a good quality cleaning filament is essential. If you print using the same material overtime and never change, you won't need to use cleaning filament as often, but it's still important to use occasionally to ensure everything is clean. Especially if you're running nozzles thinner than the standard 0.4mm.
Our cleaning filament Floss™ is specifically designed to flush out all other materials, residue and carbon deposits from inside your extruder nozzle. It does this by being a complex blend of a high adhesive quality, to absorb and remove residual filament, yet very smooth flowing to ensure it never clogs your nozzle.
How about cleaning filament instructions?
It couldn't be simpler. Load the filament just like any other into your 3D printer, and extrude (don't print with it onto your bed, it won't stick!) into thin air. You'll often see the built up carbon and material deposits from inside your extruder being pulled out with the Floss™
Floss™ is designed to work well with stubborn high temperature filaments, and demonstrates excellent heat stability; operating over a resilient wide range of temperatures. Cleaning filament temperature to print at is from around 200C up to 280C+.
We suggest using approximately 10-20cm (on 1.75mm machines) or around 5-10cm (on 3mm and 2.85mm machines) of Floss™ each time you change material in your printer. Although often just a few inches will clear everything out that it needs to.
This ensures no build up or left over material can be left behind. Alternatively if you don't often change materials run the same amount of Floss™ through periodically, around once every 200-300 printing hours depending on the quality of filament you usually print with.
We sell Floss™ 3D Printer Cleaning Filament in 50g amounts, which should easily clean your nozzles 70-100 times, often far more. If you require Floss™ in larger spools, please contact us.
*Please Note: Floss cannot unblock a fully blocked nozzle, it needs some flow to function and purge the contaminants out. Floss is best used as a preventative before you need it.  
We do not hold Food Safety Certificates. Some of the raw materials used to produce our filaments are food safe accordingly to European regulations, but our filament in it's final form is not officially approved. Neither is the 3D printing process and all the components of 3D printers.
Still not sure if Rigid.ink is for you? Contact us or check out our FAQs page.
Settings
Guide Settings
Extruder Temperature:
200-280°C (use just above last/highest material printed temp)
Information
Total Weight:
50g
Amount needed per clean:
approx 15cm (approx 0.4g)
Please note: settings vary printer to printer so experimenting is essential
Clogged Extruder Nozzle? - What causes it, how to avoid it, and how to fix it
For specific 3D printing help, please complete our
3D Printing Help Form.
We do not hold Food Safety Certificates. Some of the raw materials used to produce our filaments are food safe accordingly to European regulations, but our filament in it's final form is not officially approved. Neither is the 3D printing process and all the components of 3D printers.
Download Datasheet
Reviews
Great but why still asking?
Works great but since you re not making it anymore i dont see the point in this review.
Im more wondering where to get an adequate replacement.
another rigid ink product which has not let me down
Good concept, not sure about the execution
Cleaning filament is a great idea, and especially useful for multi-material prints. One thing that really disappointed me though is that this 10m/50g length comes loose rather than on a spool or with any kind of ties to stop it tangling. Maybe not so much of an issue if you have a printer where you can cut the short length you need and feed it in, but absolutely an issue when you have 50cm or so of ptfe tubing to get it through first (Prusa MMU2).
Just what the doctor ordered!
I had been having issues with a partially clogged nozzle, causing poor bed adhesion and weak prints. After trying all the common fixes, I turned to rigid.ink's Floss, and I was most definitely not disappointed. After running a very small amount of Floss through, the clog cleared and my printer was back to full health ... and I have enough left over for many, many more cleaning cycles. This stuff is truly awesome, highly recommended.
Floss your teeth for a pretty smile, Floss™ your nozzle for a pretty print
This stuff has is a must for those who use multiple types of filament, or just need to ensure the gunk is cleared from your hot end. It's reassuring to see dregs of wood-filled or metal-filled filament come trickling out with that sweet sweet Floss.
Feel free to use that title for your new tagline ;)
Photos
Rewards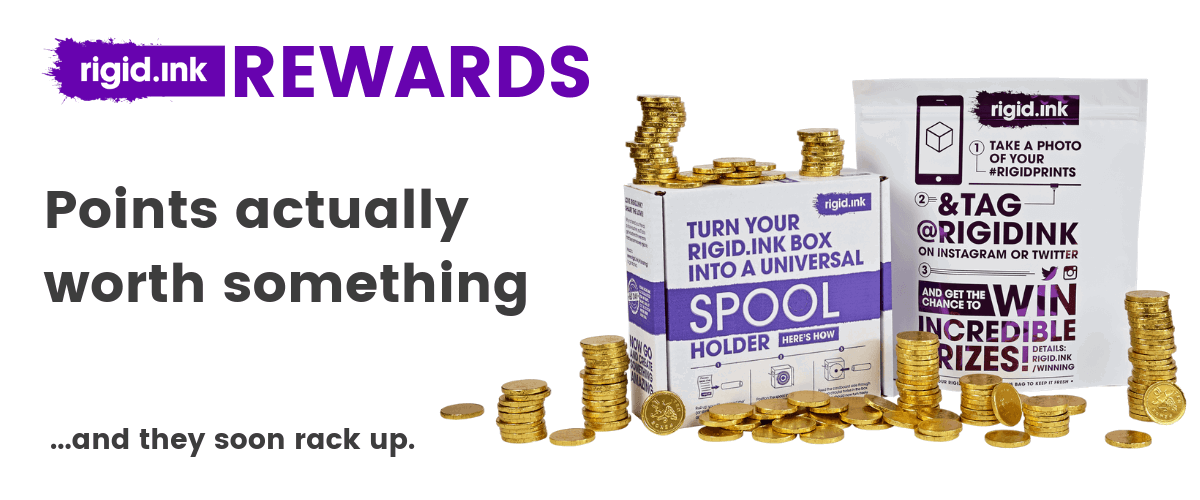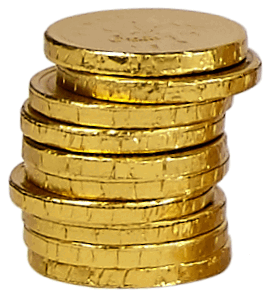 Don't leave money on the table...
Start collecting points worth at least 2.5%* cashback today. You might even have points from past orders you can still claim.

Look at all the ways you can pick up points and get your rewards below.

* - Our VIP customers get a rewarding 5% cashback.
How do I get points?
You can stack up rigid.ink Reward points by doing any of the following stuff - most of which you'd likely do anyway. And with our surprise bonuses, your points will soon add up! Make sure you complete the actions through the 'Earn Rewards' tab inside your rigid.ink account though.

You'll need an account though. Don't have one? Get 250 bonus points if you sign up today!
Get My Account & 250 Points

You get 5 points for every £1 spent. VIPs get 10 points for every £1 spent.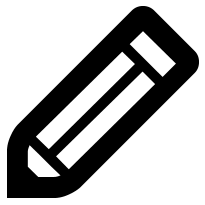 Let others know what you think to rigid.ink They'll get £5 off their first order. And you'll get £5 worth of points.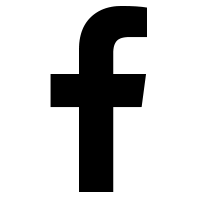 Love rigid.ink & want to get the word out? We'll reward you for your time...
What can I use my points for?
Once you've earned points, you can redeem them for voucher codes so you can get:

Get voucher codes you can spend on rigid.ink filament. Your points are worth solid money off your orders.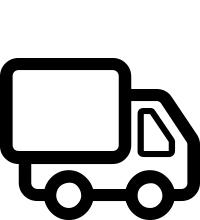 Fancy FREE UK or even EU shipping off your orders? Make big savings on shipping costs.
*How do I become VIP?
Join the VIP club...
Once you've earned a total of 1500 points (not balance - you can still spend them all) in a 12 month period, you'll be automatically upgraded to our extra special VIP club tier. Here, you'll enjoy perks - most notable you'll receive an additional 2.5% on your points.

This means you'll receive a total of 5% cashback on your rigid.ink purchases, as an extra thank you to our most loyal customers.
How do I redeem my points?
To view your balance, redeem points and see what you're eligable for, just login to your account and click on 'Loyalty Points'. Select the 'Rewards' tab to choose and claim your rewards to get money off or FREE shipping on your next order!
Get My Account & 250 Points