HIPS 1.75mm 3D Printer Filament
---
---
Description
HIPS 1.75mm Filament
Do you have a complicated design that you want to print using ABS, that will also involve support for overhanging parts?
Or maybe you'd like to stretch your wings a bit and try a material that's stronger than either PLA or ABS, but is just as easy to use?
If so, then rigid.ink HIPS is just the material that you've been looking for.


HIPS, or high impact polystyrene, is a synthetic copolymer that combines the hardness of polystyrene with the elasticity of rubber to produce a material that is strong, durable, non-toxic and recyclable. It's widely used commercially to manufacture a wide range of items from toys and appliances to product packaging and cases.
In 3D printing, HIPS filament 1.75mm makes an excellent soluble support material in designs that incorporate overhangs. A printer simply lays down HIPS to a specified height and then lays another selected printing material down on the layer of HIPS. The HIPS filament acts to support the overhanging material and prevents the deforming, warping and collapse that would occur if there was no support.
Removing the support once printing is complete couldn't be easier. Once your object has cooled, you simply submerge it in Limonene (a relatively benign solvent that is derived from the skin of lemons). In about 24 hours, the Limonene will have completely dissolved all of the HIPS. Your printed object will have crisp, clean angles, corners and overhangs without having to resort to knives, sanding or scraping.
It's always important to remember to keep an eye on the printing temperatures of your support material and your printing material. If the two vary significantly, you run the risk that one material will warp and deform the other material. That's why HIPS support material works really well when ABS is being used as the print material. The two have nearly identical printing temperatures. This means they will lie together cleanly without any warping or deformation whatsoever.
HIPS also makes an excellent printing material in its own right. It's specs demonstrate that its more than capable of working in a wide variety of applications. For example, it has a specific gravity of 1.05 g/cm³. This is comparable to the density of ABS.
With a Rockwell hardness of R95 HIPS is comparable to ABS, and is actually slightly more than PLA.
Finally, It has a maximum tensile strength of 5801 psi which is again right up there with the maximum tensile strength of ABS (6500 psi).
Click to learn more about HIPS in our resource centre - How to 3D print HIPS filament, and it's not just a support material
Click here to compare rigid.ink filaments
We do not hold Food Safety Certificates. Some of the raw materials used to produce our filaments are food safe accordingly to European regulations, but our filament in it's final form is not officially approved. Neither is the 3D printing process and all the components of 3D printers.
Still not sure if Rigid.ink is for you? Contact us or check out our FAQs page.
Settings
Guide Settings
Printing Temperature:
230°C
Bed Temperature:
90-95°C
Bed Adhesion:
Glue-stick, vinyl hairspray
Print Speed:
30-40mm/s (higher speeds may need slightly hotter printing temp, up to 240°C)
Cooling Fans:
Off at all times
Ideal build chamber:
Closed, ensure no draughts
Good ventilation is essential and do not leave print unattended.
Information
Density:
1.05g/cc
Tensile Strength:
5,801 psi (40MPa)
Sample Weight:
Approx 35g
Empty Spool + Filament Weight:
Approx 250g + 1KG = Approx 1.25KG
300G Spool Size:
16cm dia, 4.2cm width, 5.2cm dia spool hole
1KG Spool size:
20cm dia, 7cm width, 5.6cm dia spool hole
Please note: settings vary printer to printer so experimenting is essential
How to 3D Print HIPS Filament - And it's not just a support material
Help Center - Support Comparison Summary
Compare All Filaments
Data Sheet Currently Unavailable
For specific 3D printing help, please complete our
3D Printing Help Form.
We do not hold Food Safety Certificates. Some of the raw materials used to produce our filaments are food safe accordingly to European regulations, but our filament in it's final form is not officially approved. Neither is the 3D printing process and all the components of 3D printers.
Reviews
prints nicely when printer is enclosed
Great Hips
Easy to print with and good finish quality.
Photos
Rewards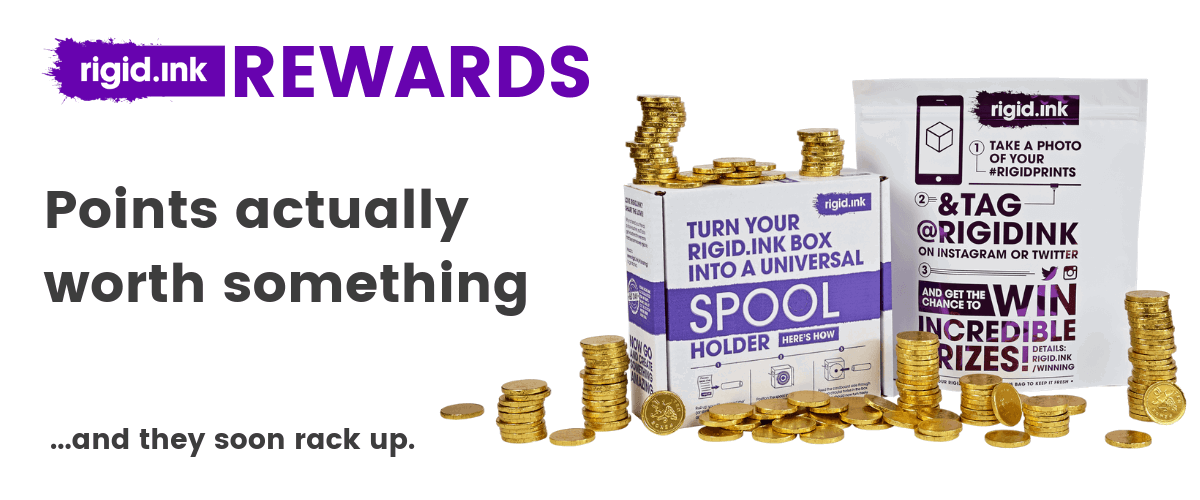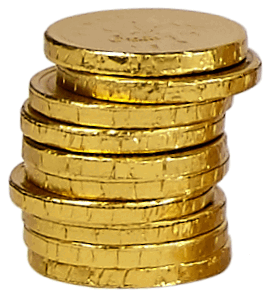 Don't leave money on the table...
Start collecting points worth at least 2.5%* cashback today. You might even have points from past orders you can still claim.

Look at all the ways you can pick up points and get your rewards below.

* - Our VIP customers get a rewarding 5% cashback.
How do I get points?
You can stack up rigid.ink Reward points by doing any of the following stuff - most of which you'd likely do anyway. And with our surprise bonuses, your points will soon add up! Make sure you complete the actions through the 'Earn Rewards' tab inside your rigid.ink account though.

You'll need an account though. Don't have one? Get 250 bonus points if you sign up today!
Get My Account & 250 Points

You get 5 points for every £1 spent. VIPs get 10 points for every £1 spent.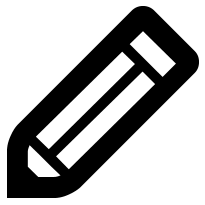 Let others know what you think to rigid.ink They'll get £5 off their first order. And you'll get £5 worth of points.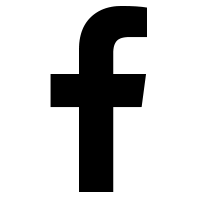 Love rigid.ink & want to get the word out? We'll reward you for your time...
What can I use my points for?
Once you've earned points, you can redeem them for voucher codes so you can get:

Get voucher codes you can spend on rigid.ink filament. Your points are worth solid money off your orders.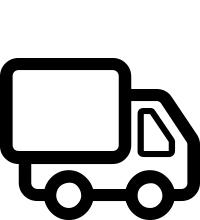 Fancy FREE UK or even EU shipping off your orders? Make big savings on shipping costs.
*How do I become VIP?
Join the VIP club...
Once you've earned a total of 1500 points (not balance - you can still spend them all) in a 12 month period, you'll be automatically upgraded to our extra special VIP club tier. Here, you'll enjoy perks - most notable you'll receive an additional 2.5% on your points.

This means you'll receive a total of 5% cashback on your rigid.ink purchases, as an extra thank you to our most loyal customers.
How do I redeem my points?
To view your balance, redeem points and see what you're eligable for, just login to your account and click on 'Loyalty Points'. Select the 'Rewards' tab to choose and claim your rewards to get money off or FREE shipping on your next order!
Get My Account & 250 Points