---
Description
PMMA 1.75mm
Please note the following colour name changes (18.07.18):
Natural = Natural Clear

The names have changed but the colours have not, so you can continue to order the same vibrant colours you have previously.
Need a strong material that has the ability to withstand higher temperatures and produces objects that range from translucent to nearly transparent?
Then rigid.ink PMMA filament is for you.

PMMA, or polymethyl methacrylate, is a strong, lightweight and transparent thermoplastic. It is commonly known as acrylic and is marketed commercially as a shatterproof alternative to glass under the brand names Plexiglas, Lucite and Perspex. rigid.ink PMMA filament has excellent impact strength that is significantly higher than glass. In addition, it has half the density of glass with comparable transparency and UV absorption properties.
Using rigid.ink PMMA filament as your printing material gives you a couple important benefits. First, its high impact resistance makes it extremely durable and tough. Think glass, only lighter, stronger and much less fragile. This strength is why PMMA finds its way commercially into automobile headlights, aquariums, ice rink protective glass and more. So, if you need to make an object that will resist stress without breaking or deforming, rigid.ink PMMA filament is the material for you.
Second, when printed correctly, rigid.ink PMMA filament provides wonderful light diffusion. Done right, it gives beautiful results that range from translucent to nearly transparent.
rigid.ink PMMA filament is available in several colours, including natural, red, blue and green. It is acetone soluble, with a print temperature around 245C. It has a Rockwell hardness rating of R 105, which makes it comparable in hardness to PLA and significantly harder than ABS.
Most importantly, rigid.ink PMMA has a maximum tensile strength of 12,100 psi.
Compare that to 6500 psi for ABS and 8383 psi for PLA.
It also has a maximum compression strength of 17,000 psi.
By way of comparison, the maximum compressive strength of ABS is 6750 psi.
So, with rigid.ink PMMA you get a dense, hard material that gives significant advantages in overall strength. In addition, the natural translucency and transparency of PMMA filament makes it the ideal solution where a clear part or object is the desired result. In short, rigid.ink PMMA filament combines clarity and strength into one phenomenal package that you must experience for yourself.
Why buy rigid.ink?
Unbeatable high quality materials
Reliable prints and service
Less wasted time and money
Unmatched customer service - we won't let you lose out!
A genuine 60 day money back guarantee
An ever-increasing range of materials and colours
Advice, tips and a general interest in what you're up to :-)
Okay, let's not fool ourselves, there are times when 3D printing can be something of a drag. Never ending clogs and lousy layer adhesion not only take the fun out of printing, they also make you waste time and money. When this happens to you, you have to remember that it doesn't have to be this way. These issues happen more frequently when use cheap printing filament that is made from inferior raw materials.
Here at rigid.ink, our goal with rigid.ink PMMA, as with all of our materials, is to bring you the very quality 3d printing filament to be had. The result of our exacting quality standards?
You end up with excellent printing performance, superior reliability and the a finish quality that has to be seen to be believed. Don't take us at our word. Take the time to see what our customers are saying about our product quality and customer service here and on the world wide web. You'll see that, time and time again, people who have given our 3D printing filament a try have agreed that it's the best they've ever seen.
rigid.ink gives you the best quality filament on the market, always free from the junk and filler that can destroy your prints and your printer. We also give you unmatched customer service. This isn't sales page hype. These are words we stake our reputation on. We will not accept anything less than total customer satisfaction. Need proof that we stand behind these words? We offer an airtight 60 day money back guarantee.
If you are dissatisfied for ANY reason, you can return for a full refund of your purchase price.
It's our belief that rigid.ink PMMA is the best printing filament available. As the price suggests, it's a serious material for serious makers. We understand that quality isn't always for everyone or every print.
However, if you are interested in trying the best filament currently available, without compromises or excuses, then rigid.ink PMMA is for you. Order a sample or 1 kg today and see for yourself what the best quality filament can mean to your final product.
Still unsure?
Get in touch:
Email - customerdelight@rigid.ink
Phone - 01937 589 052
Live Chat - www.rigid.ink (bottom right of the screen)
Click to learn more about PMMA in our resource centre - Why you should try PMMA filament and how to print it
Click here to compare rigid.ink filaments
We do not hold Food Safety Certificates. Some of the raw materials used to produce our filaments are food safe accordingly to European regulations, but our filament in it's final form is not officially approved. Neither is the 3D printing process and all the components of 3D printers.
Still not sure if Rigid.ink is for you? Contact us or check out our FAQs page.
Settings
Guide Settings
Printing Temperature:
245°C
Bed Temperature:
100°C
Print Speed:
30-40 mm/s (higher speeds may need slightly hotter printing temp, up to 255°C)
Cooling Fans:
10-20%
Ideal build chamber:
Closed, keep draughts to a minimum
Good ventilation is essential and do not leave print unattended.
Please note PMMA can be brittle before printing so may not be suitable for all printers. If the filament is bent at a sharp angle at any stage during printing it may snap. Unfortunately we do not have a list of suitable printers at this time. Please contact your printer manufacturer for more information if needed.
Information
Density:
1.19g/cc
Glass Transition Temp:
105°C
Tensile Strength:
12,100 psi (83.43MPa)
Sample Weight:
Approx 35g
Empty Spool + Filament Weight:
Approx 250g + 1KG = Approx 1.25KG
1KG Spool size:
20cm dia, 7cm width, 5.6cm dia spool hole
Please note: settings vary printer to printer so experimenting is essential
Why You Should Try PMMA Filament – And How to Print it
How to Print Clear Filament, More Clearly
Help Center – PETG vs PMMA Summary
Compare All Filaments
For specific 3D printing help, please complete our
3D Printing Help Form.
We do not hold Food Safety Certificates. Some of the raw materials used to produce our filaments are food safe accordingly to European regulations, but our filament in it's final form is not officially approved. Neither is the 3D printing process and all the components of 3D printers.
Download Datasheet
Reviews
First Rate
I rarely write reviews, but the quality of the service and filaments warrants an exception. I purchased a number of different filaments (that's why you might see this review in a few places) and followed the material settings as given. I was really impressed by the outcome of each one I tried. Printed fist time and superbly! At this stage I cannot recommend this company and filaments highly enough
Printing PMMA
In short a warping disaster!
I've currently purchased £100 of acrylic and am in the process of building a heated enclosure to see if that helps. Will get back to you once complete and tested!
Hi Andrew,

Thanks for getting in touch and I'm sorry to hear that you're experiencing warping issues.
PMMA tends to warp when being too cold and I am sure that you will be able to fix this by getting an enclosure.

Our recommended settings are: Printing Temperature: 245°C Bed Temperature: 100°C Print Speed: 30-40 mm/s (higher speeds may need slightly hotter printing temp, up to 255°C) Cooling Fans: 10-20% Ideal build chamber: Closed, keep draughts to a minimum
I hope this helps, please let me know how you're getting on or if you need any help
All the best
Monica
I love it
I got a sample of the clear material to test out and I love it, I will definitely be buying a spool as soon as it's available.
It prints very easily at 30mm/s and looks fantastic.
I was able to print a small dome with no supports using 70% fan on a Prusa i3 mk2 with no signs of drooping.
The details are great and there was no problems with warping.
5 star
PMMA 1.75mm 3D Printer Filament
Easy to print but brittle
With the proper temperature settings it is easy to print but the filemant is fragile :-(
Photos
Delivery
Shipping & Delivery
We work hard to find the best shipping rates for our customers so that you never pay more than you should!
Shipping can be altered at the checkout after filling in your delivery details.

A shipping calculator is available on the cart page to determine actual shipping charges based on what is in your cart.
Standard UK Shipping - £1.99 - £5.99  

The charge will depend on what is ordered but will never be more than £5.99. Our standard shipping method is Royal Mail 1st Class or DPD and can take 1-3 working days.
Please note this may not be a tracked service and we are unable to open a case with Royal Mail until 10 working days after sending.
Free UK Shipping 

All UK orders over £65 are eligible for free shipping. This will be automatically calculated at the checkout.
Please note we do not guarantee which courier this will be sent with and estimate 1-3 working days for delivery.
UK Express Next Working Day - £8.99

This is a standard charge for all orders where Express Next Working Day is selected at the checkout. Orders must be placed by 2:30pm (GMT) to be dispatched for next working day delivery. Tracking details will be emailed and text to you and you will be given a 1 hour time slot on the day of delivery. If an order is made on a Friday before 2:30pm (GMT) it will arrive on Monday.
Please note the courier may come under interlink or DPD.
UK Express Saturday Shipping - £12.99  

This is a standard charge for all orders where Express Saturday Shipping is selected at the checkout. Orders must be placed by 2:30pm (GMT) Friday to be dispatched for Saturday delivery. Tracking details will be emailed and text to you and you will be given a 1 hour time slot on the day of delivery.
Please note the courier may come under interlink or DPD.
International Shipping  

We ship worldwide however the rates do vary depending on the order and destination. You can get an accurate delivery charge by using the shipping rates calculator at the cart page. Delivery times vary depending on destination, local postal services and customs. We do estimate 5-7 working days for most orders.
We now offer FREE shipping on orders over €200 for the following areas:
Scilly Isles
Channel Islands
Isle of Man
Northern Ireland
Republic of Ireland
Belgium
France
Germany
Luxembourg
Netherlands
Scottish Highlands
Isle of Wight
Austria
Denmark
Czech Republic
Italy
Solvakia
Spain
Please note we do not guarantee a tracked service for international delivery and various couriers may be used.
Please contact for a quote for the following countries: Afghanistan, Belarus, Congo, The Democratic Republic Of The, Lebanon, Liberia, Myanmar, Niger, Palestinian Territory, Occupied, Saint Martin, South Sudan, Sudan, Syria, Turkmenistan, Yemen, Zimbabwe, Aland Islands, Bouvet Island, British Indian Ocean Territory, Burundi, Central African Republic, Christmas Island, Cocos (Keeling) Islands, Eritrea, French Southern Territories, Heard Island And Mcdonald Islands, Holy See (Vatican City State), Iran, Islamic Republic Of, Iraq, Libyan Arab Jamahiriya, Mali, Norfolk Island, Pitcairn, Saint Helena, Saint Pierre And Miquelon, Somalia, South Georgia And The South Sandwich Islands, Svalbard And Jan Mayen, Tokelau, United States Minor Outlying Islands, Wallis And Futuna, Western Sahara
Any Questions? Please get in touch (call, email or chat) and we'll be happy to help.
Rewards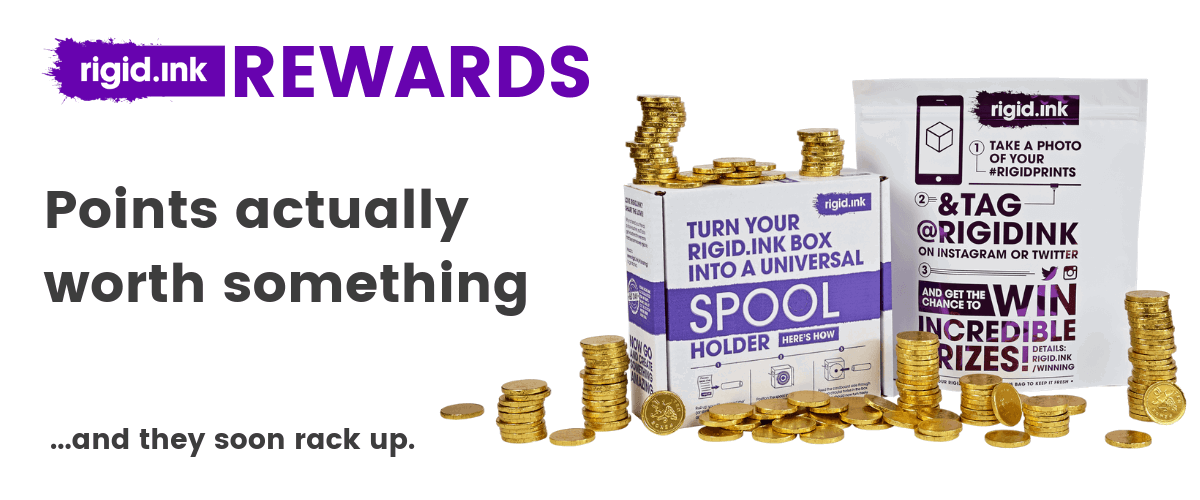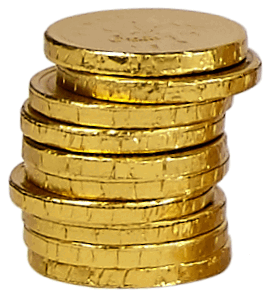 Don't leave money on the table...
Start collecting points worth at least 2.5%* cashback today. You might even have points from past orders you can still claim.

Look at all the ways you can pick up points and get your rewards below.

* - Our VIP customers get a rewarding 5% cashback.
How do I get points?
You can stack up rigid.ink Reward points by doing any of the following stuff - most of which you'd likely do anyway. And with our surprise bonuses, your points will soon add up! Make sure you complete the actions through the 'Earn Rewards' tab inside your rigid.ink account though.

You'll need an account though. Don't have one? Get 250 bonus points if you sign up today!
Get My Account & 250 Points

You get 5 points for every £1 spent. VIPs get 10 points for every £1 spent.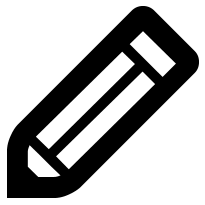 Let others know what you think to rigid.ink They'll get £5 off their first order. And you'll get £5 worth of points.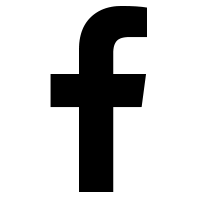 Love rigid.ink & want to get the word out? We'll reward you for your time...
What can I use my points for?
Once you've earned points, you can redeem them for voucher codes so you can get:

Get voucher codes you can spend on rigid.ink filament. Your points are worth solid money off your orders.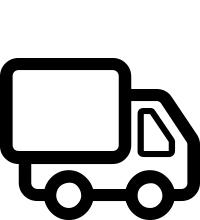 Fancy FREE UK or even EU shipping off your orders? Make big savings on shipping costs.
*How do I become VIP?
Join the VIP club...
Once you've earned a total of 1500 points (not balance - you can still spend them all) in a 12 month period, you'll be automatically upgraded to our extra special VIP club tier. Here, you'll enjoy perks - most notable you'll receive an additional 2.5% on your points.

This means you'll receive a total of 5% cashback on your rigid.ink purchases, as an extra thank you to our most loyal customers.
How do I redeem my points?
To view your balance, redeem points and see what you're eligable for, just login to your account and click on 'Loyalty Points'. Select the 'Rewards' tab to choose and claim your rewards to get money off or FREE shipping on your next order!
Get My Account & 250 Points