Polycarbonate 1.75mm 3D Printer Filament
---
---
Description
Polycarbonate Filament 1.75mm
Are you looking for a material that will give your printed objects truly impressive tensile strength and impact resistance, but is also easy to work with and gives outstanding results?
If so, then rigid.ink polycarbonate printing filament is the thermoplastic material for you.
rigid.ink polycarbonate, also known as PC, is a remarkably strong thermoplastic that is also lightweight and amazingly transparent. It is marketed under the trade name Lexan and has a wide variety of commercial uses. Everything from CDs and DVDs to bullet proof glass to riot gear to electronic display screens and computer or phone cases are made of polycarbonate.
Polycarbonate finds such a wide variety of uses because of its high impact strength - far greater than glass and about ten times that of an acrylic like PMMA. However, that strength comes with a relatively light weight. PC has less than half of the density of glass, but has a comparable transparency. In fact, polycarbonate actually transmits visible light better than many types of glass.
It is this relatively light weight and transparency, combined with incredible strength, which makes rigid.ink polycarbonate such an attractive 3d printing material. That high impact resistance means that rigid.ink PC filament can stand up to the strain of excessively demanding applications.
It can also resist relatively high amounts of heat, but can be bent at room temperature without cracking of breaking. Compare those properties to other transparent thermoplastics, like PMMA, which have a lower impact and heat resistance and will crack and break if bent.
The properties of rigid.ink polycarbonate filament make it an excellent choice for prototyping, especially in situations where transparency and non-conductivity are required. It is far from delicate and will not deform under high energy conditions. Yet, at the same time, its transparency means that it is able to transmit light with startling clarity. This means that it is able to produce strikingly gorgeous printed objects when used correctly.
A quick glance at the data stats for rigid.ink polycarbonate will confirm its impressive strength and relative light weight. rigid.ink polycarbonate has a specific gravity of 1.18 g/cm³. This makes it comparable in density to PMMA and PLA and about one fifth denser than ABS. It has a Rockwell hardness of R 121, making it harder than PMMA, ABS and PLA. Yet, it's in the category of overall strength that polycarbonate sets itself apart from other thermoplastics.
It has a maximum tensile strength of 11,200 psi which is comparable to PMMA (12,100 psi).
However, it has a tensile break strength between 75% and 150%. Compare this to the tensile break strength of PMMA (1.8% - 7.2%), PLA (1% - 12%) and ABS (4.6% to 27%). This means that while both polycarbonate and PMMA are strong and hard, rigid.ink polycarbonate has an ability to withstand torsional stress that far exceeds any other thermoplastic.
When you print with rigid.ink polycarbonate filament, you get a strong and tough material that can handle weight and successfully survive stress events. You also get a material that has a tensile strength that allows it to flex in situations that would break, deform or shatter other thermoplastics.
So when you need a strong, tough and flexible material that is also capable of producing amazingly delicate and beautiful objects, look no further than rigid.ink polycarbonate. You do need to print at high temperatures though, so do check if your printer can reach the correct temperatures.
Click to learn more about Polycarbonate in our resource centre - Why 3D print with polycarbonate filament & how to get the best results
Click here to compare rigid.ink filaments
We do not hold Food Safety Certificates. Some of the raw materials used to produce our filaments are food safe accordingly to European regulations, but our filament in it's final form is not officially approved. Neither is the 3D printing process and all the components of 3D printers.
Still not sure if Rigid.ink is for you? Contact us or check out our FAQs page.
Settings
Guide Settings
Printing Temperature:
280 - 300°C
Bed Temperature:
105 - 135°C
Print Speed:
30-40 mm/s (higher speeds may need slightly hotter printing temp, over 300°C)
Cooling Frans:
Off at all times
Ideal build chamber:
Closed, ensure no draughts
Good ventilation is essential and do not leave print unattended.
Information
Density:
1.18g/cc
Glass Transition Temp:
150°C
Tensile strength:
11,200 psi (77.22MPa)
Sample Weight:
Approx 35g
Empty Spool + Filament Weight:
Approx 250g + 1KG = Approx 1.25KG
300G Spool Size:
16cm dia, 4.2cm width, 5.2cm dia spool hole
1KG Spool size:
20cm dia, 7cm width, 5.6cm dia spool hole
Please note: settings vary printer to printer so experimenting is essential
Why 3D Print with Polycarbonate Filament & How to Get Best Results
How to Print Clear Filament, More Clearly
Compare All Filaments
For specific 3D printing help, please complete our
3D Printing Help Form.
We do not hold Food Safety Certificates. Some of the raw materials used to produce our filaments are food safe accordingly to European regulations, but our filament in it's final form is not officially approved. Neither is the 3D printing process and all the components of 3D printers.
Download Datasheet
Reviews
Absolutely love this filament!
I'm not usually one to write reviews but felt the need to share this experience. This is all about a Prusa Mk3 (modified to Mk3s).
Lets get the bad bit out of the way first, the standard Prusa Extruder parts (PETG) soften and collapse when trying to run at 290C+ inside a passive enclosure. To get around this issue I printed new Extruder parts in Polymaker PC-Max (not pure PC but can be printed at 265C) This then enabled me to hit 295C Extruder and 120C Bed inside the passive enclosure.
From this point on it was just a case of dialling it in to get best results, I started with Slic3rPE PC-Max profile, increased the temps, slowed the print to 30mms, increased extrusion width to 0.5mm and increased retraction to 2mm (may not be necessary), this gave me a pretty good print but had a few layer adhesion issues. I finally settled on 20mms and 0.6mm extrusion width which is resulting in some very nice and extremely strong prints with very little stringing.
For the bed I use the Prusa powder coated PEI textured sheet and apply Magigoo PC. This results in no warping at all on medium size objects (have not tried large objects yet) and just falls off the bed once cooled.
I also used the filament dryer designed by 3DMN on Youtube which works great.
Next step is to get the high temp thermistor from Slice Engineering and carry out the Chris Riley (Youtube) mod to see if upping the temps a little higher will let me increase print speed at all.
Hope this info helps someone out there, but the filament is simply fantastic once you learn how to use it. Just ordered 2 more rolls! :-)
Very strong and not too tricky to print.
I bought this as I'd had a request from a friend to replace part of a shower enclosure that had been discontinued and thought that strong and heat resistant was the way to go.
After a very quick session of dialing in the settings for my Prusa i3 Mk3s, I settled on 292°C at the nozzle and 110° for the bed with fans off. It prints perfectly with excellent strength and quality. My friend was very happy to not have to spend several hundred pounds on a whole new shower enclosure.
Everybody needs to buy this filament!!!
Wow, just.... wow.
Firstly it arrived the day after I ordered it, and shipping was only £3. Thanks rigid.ink!
Secondly, this stuff is crazy strong! I printed a normal sized benchy torture test on my original Prusa i3 MK2S (which it handled like a champ btw), and it took all my strength to snap the roof away from the body. It also looked amazing, being really translucent. My nozzle was at 295C and my bed at 120C, and I used an enclosure with an ambient temperature of 38-40C and humidity at 10-15%.
I had some difficulty with warping, but it was readily resolved with some blue masking tape, glue stick and a shorter distance between the nozzle and the bed for the first layer. Many thanks to metacollin on the forums for providing solid settings. Go check it out:
https://shop.prusa3d.com/forum/print-tips-archive--f86/polycarbonate-here-s-how-to-print-it-without-warpi-t6919.html#p101990
First Rate
I rarely write reviews, but the quality of the service and filaments warrants an exception. I purchased a number of different filaments (that's why you might see this review in a few places) and followed the material settings as given. I was really impressed by the outcome of each one I tried. Printed fist time and superbly! At this stage I cannot recommend this company and filaments highly enough. I should add that I used 300 degrees as the nozzle setting so can't speak for lower temperatures.
Hi Anthony, Thank you very much for taking the time to write these positive and honest reviews! I'm glad you're satisfied with your rigid ink, keep up the great work :) All the best Monica
Good stuff but high temp!
Would be better if this was formulated to require a slightly lower extruder temperature - Sailfish only goes up to 280 even with an all-metal hot-end! Print speed lowered to compensate. Looks great and very strong! Would like to see a black version if possible?
Photos
Rewards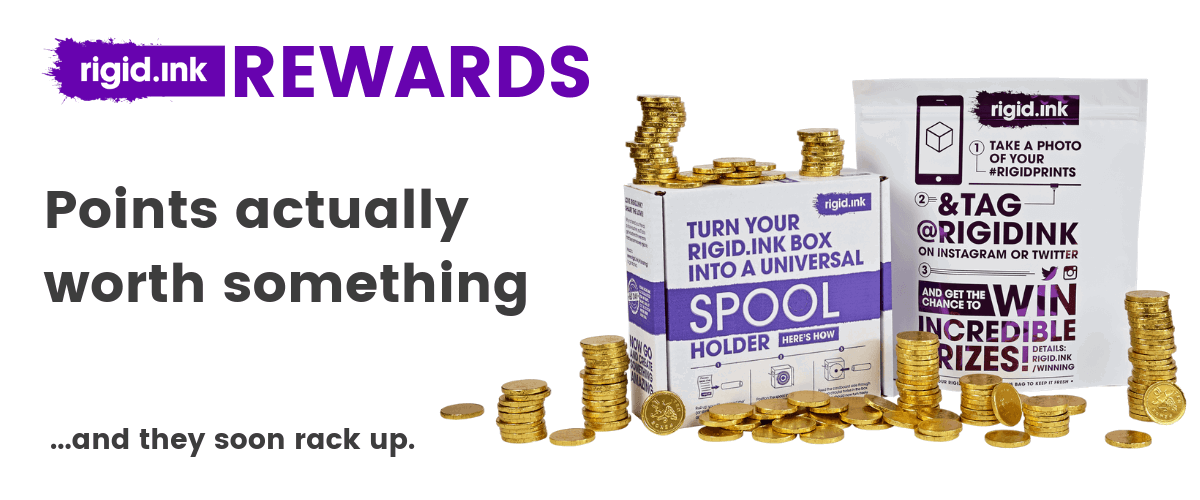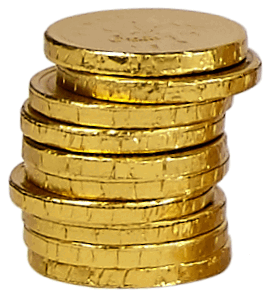 Don't leave money on the table...
Start collecting points worth at least 2.5%* cashback today. You might even have points from past orders you can still claim.

Look at all the ways you can pick up points and get your rewards below.

* - Our VIP customers get a rewarding 5% cashback.
How do I get points?
You can stack up rigid.ink Reward points by doing any of the following stuff - most of which you'd likely do anyway. And with our surprise bonuses, your points will soon add up! Make sure you complete the actions through the 'Earn Rewards' tab inside your rigid.ink account though.

You'll need an account though. Don't have one? Get 250 bonus points if you sign up today!
Get My Account & 250 Points

You get 5 points for every £1 spent. VIPs get 10 points for every £1 spent.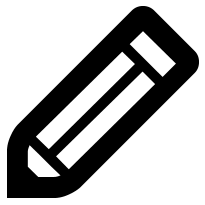 Let others know what you think to rigid.ink They'll get £5 off their first order. And you'll get £5 worth of points.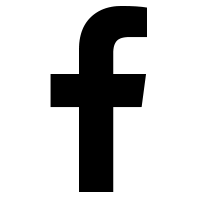 Love rigid.ink & want to get the word out? We'll reward you for your time...
What can I use my points for?
Once you've earned points, you can redeem them for voucher codes so you can get:

Get voucher codes you can spend on rigid.ink filament. Your points are worth solid money off your orders.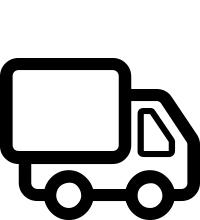 Fancy FREE UK or even EU shipping off your orders? Make big savings on shipping costs.
*How do I become VIP?
Join the VIP club...
Once you've earned a total of 1500 points (not balance - you can still spend them all) in a 12 month period, you'll be automatically upgraded to our extra special VIP club tier. Here, you'll enjoy perks - most notable you'll receive an additional 2.5% on your points.

This means you'll receive a total of 5% cashback on your rigid.ink purchases, as an extra thank you to our most loyal customers.
How do I redeem my points?
To view your balance, redeem points and see what you're eligable for, just login to your account and click on 'Loyalty Points'. Select the 'Rewards' tab to choose and claim your rewards to get money off or FREE shipping on your next order!
Get My Account & 250 Points