rigid.ink Masterspool PLA Refill
---
---
Description
Say Goodbye to Empty Spools
The Masterspool has arrived.
Refill your spool as many times as you like.
Save the planet.
 Mastering the Masterspool 
Download and print your Masterspool. Here's a file you can use.

 

https://www.thingiverse.com/thing:2769823.
When you're ready to fill the spool, choose from our range of lovely, 750g spool-less filament.
Unscrew the spool, load your filament securing the end strand into the notch in the spool and screw back together. It takes seconds (30 to be precise).
Don't forget to remove the cable ties!
Why isn't this cheaper than spooled filament?
Since 1kg of filament with a spool costs £32, 750g of filament with no spool should cost less than this, right?
Not quite.
Neatly winding mass amounts of lovely filament is a more fiddly and time-consuming process when there's no spool to wind it round.
This means that spool-less filament costs more to manufacture.
So, don't feel fobbed off by the price. We like to play fair.  
The Masterspool design is considerate of our environment and we're a big fan.
Oh, did we mention you'll also save money on shipping?
Order your Masterspool refill today and look forward to less waste, hassle and guilt. 
Please note, this is a 750g net weight spool. This means you'll receive a minimum of 750g of rigid.ink filament, plus minimal packaging (cable ties and vacuum sealed bag). The Masterspool refills do not come packaged inside a rigid.ink box as standard, but if you require a box then add this to your notes at the checkout. Our regular 1KG spools of rigid.ink filament are minimum of 1000g of rigid.ink filament, plus approximately 245g of spool, plus cardboard box. 
Still not sure if Rigid.ink is for you? Contact us or check out our FAQs page.
Reviews
Excellent filament as expected.
The filament performed very well with a 0.6mm nozzle. I did have to raised the bed and nozzle temperatures a bit. One slight comment regarding the packing of the Master Spool coil. Normal zip ties were used rather than re-usable ones. Much better to provide re-usable ones so people can can swap Master Spool coils with out having to print multiple Master Spool spools.
I would buy again.
Great Colors, Wish There Were More to Choose From
I've had a great experience with the two masterspool rolls I've got from rigid.ink. I have the bright blue and green, and have enjoyed both colors much more than I expected. They are lasting nice and long as well. I've mixed and matched them in multi-color prints with other rigid.ink PLA and with other brands and have not had any problems so far (all on my Prusa i3 Mk3).
My main complaint is that I want more color choices in masterspool. I really like the sparkly blue I have from rigid.ink but its not available in masterspool. In general I find it hard to figure out what the colors here on the site actually are from the awful quality photos of the spools. There are some beautiful colors in the photos section, but no matching information about what filament type and color name they actually were. Color ambiguity and lack of choices have been the main reasons I still shop other brands as well as rigid.ink.
Hi Elijah,

Thanks for taking the time to leave your review!

I'm glad you've had a good experience with your Masterspool refills and that you like the colours, although I'm sorry to hear you've had some trouble with the colours shown on our website.

May I ask if there are any colours in particular you feel are not well represented on our website?

I look forward to hearing from you and looking into this further.

All the best,
Jess
Great idea, a little snug fit
I printed the master spool from Thingiverse, but found that the refill was a little tight to fit round the spool hub. Eventually, the refil was on the spool, but only just.
Orange Master reel PLA
Makes use of empty reels so why pay more for quality material.
Once transferred to an empty reel it was as good as always.
Photos
Delivery
Shipping & Delivery
We work hard to find the best shipping rates for our customers so that you never pay more than you should!
Orders will be dispatched Monday to Thursday - Shipping can be altered at the checkout after filling in your delivery details

A shipping calculator is available on the cart page to determine actual shipping charges based on what is in your cart.
Standard UK Shipping - £1.99 - £5.99  

The charge will depend on what is ordered but will never be more than £5.99. Our standard shipping method is Royal Mail 1st Class or DPD and can take 1-3 working days (dispatched Monday to Thursday).
Please note this may not be a tracked service and we are unable to open a case with Royal Mail until 10 working days after sending.
Free UK Shipping 

All UK orders over £65 are eligible for free shipping. This will be automatically calculated at the checkout (dispatched Monday to Thursday).
Please note we do not guarantee which courier this will be sent with and estimate 1-3 working days for delivery.
UK Express Next Working Day - £8.99

This is a standard charge for all orders where Express Next Working Day is selected at the checkout. Orders must be placed by 2:30pm (GMT) Monday, Tuesday & Thursdays then will be dispatched for next working day delivery. Tracking details will be emailed and text to you and you will be given a 1 hour time slot on the day of delivery.
Please note the courier may come under interlink or DPD.
UK Express Saturday Shipping - £12.99  

This is a standard charge for all orders where Express Saturday Shipping is selected at the checkout. Orders must be placed by 2:30pm (GMT) Thursday to be dispatched for Saturday delivery. Tracking details will be emailed and text to you and you will be given a 1 hour time slot on the day of delivery.
Please note the courier may come under interlink or DPD.
International Shipping  

We ship worldwide however the rates do vary depending on the order and destination. You can get an accurate delivery charge by using the shipping rates calculator at the cart page. Delivery times vary depending on destination, local postal services and customs. We do estimate 5-7 working days for most orders (dispatched Monday to Thursday).
We now offer FREE shipping on orders over €200 for the following areas:
Scilly Isles
Channel Islands
Isle of Man
Northern Ireland
Republic of Ireland
Belgium
France
Germany
Luxembourg
Netherlands
Scottish Highlands
Isle of Wight
Austria
Denmark
Czech Republic
Italy
Solvakia
Spain
Please note we do not guarantee a tracked service for international delivery and various couriers may be used.
Please contact for a quote for the following countries: Afghanistan, Belarus, Congo, The Democratic Republic Of The, Lebanon, Liberia, Myanmar, Niger, Palestinian Territory, Occupied, Saint Martin, South Sudan, Sudan, Syria, Turkmenistan, Yemen, Zimbabwe, Aland Islands, Bouvet Island, British Indian Ocean Territory, Burundi, Central African Republic, Christmas Island, Cocos (Keeling) Islands, Eritrea, French Southern Territories, Heard Island And Mcdonald Islands, Holy See (Vatican City State), Iran, Islamic Republic Of, Iraq, Libyan Arab Jamahiriya, Mali, Norfolk Island, Pitcairn, Saint Helena, Saint Pierre And Miquelon, Somalia, South Georgia And The South Sandwich Islands, Svalbard And Jan Mayen, Tokelau, United States Minor Outlying Islands, Wallis And Futuna, Western Sahara
Any Questions? Please get in touch (call, email or chat) and we'll be happy to help.
Rewards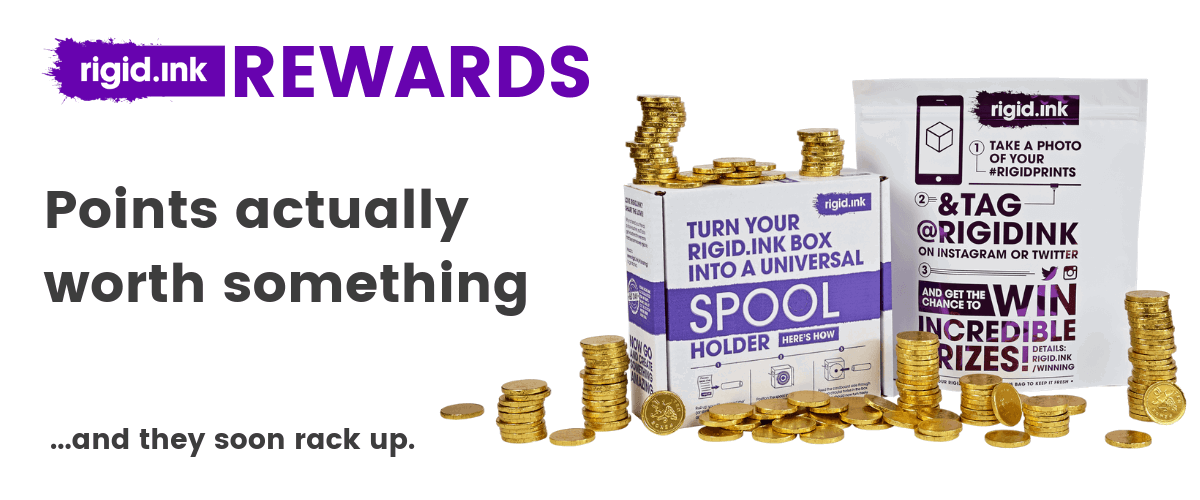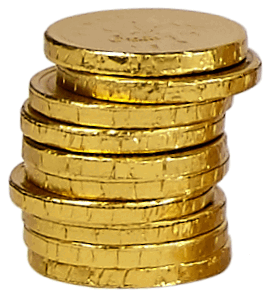 Don't leave money on the table...
Start collecting points worth at least 2.5%* cashback today. You might even have points from past orders you can still claim.

Look at all the ways you can pick up points and get your rewards below.

* - Our VIP customers get a rewarding 5% cashback.
How do I get points?
You can stack up rigid.ink Reward points by doing any of the following stuff - most of which you'd likely do anyway. And with our surprise bonuses, your points will soon add up! Make sure you complete the actions through the 'Earn Rewards' tab inside your rigid.ink account though.

You'll need an account though. Don't have one? Get 250 bonus points if you sign up today!
Get My Account & 250 Points

You get 5 points for every £1 spent. VIPs get 10 points for every £1 spent.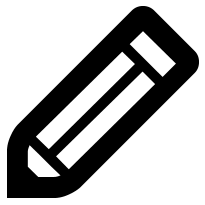 Let others know what you think to rigid.ink They'll get £5 off their first order. And you'll get £5 worth of points.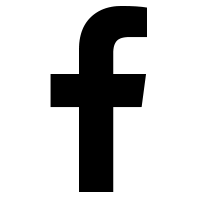 Love rigid.ink & want to get the word out? We'll reward you for your time...
What can I use my points for?
Once you've earned points, you can redeem them for voucher codes so you can get:

Get voucher codes you can spend on rigid.ink filament. Your points are worth solid money off your orders.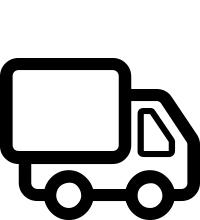 Fancy FREE UK or even EU shipping off your orders? Make big savings on shipping costs.
*How do I become VIP?
Join the VIP club...
Once you've earned a total of 1500 points (not balance - you can still spend them all) in a 12 month period, you'll be automatically upgraded to our extra special VIP club tier. Here, you'll enjoy perks - most notable you'll receive an additional 2.5% on your points.

This means you'll receive a total of 5% cashback on your rigid.ink purchases, as an extra thank you to our most loyal customers.
How do I redeem my points?
To view your balance, redeem points and see what you're eligable for, just login to your account and click on 'Loyalty Points'. Select the 'Rewards' tab to choose and claim your rewards to get money off or FREE shipping on your next order!
Get My Account & 250 Points