---
Description
You may have heard before that 'PLA is easier to print with than ABS filament'. Which is generally true (for most versions of ABS) – but we've specially formulated a higher grade of ABS plastic that's exceptionally low warp. This means no failed prints, cracks or rounded bases of your prints.
What is ABS filament? ABS means Acrylonitrile Butadiene Styrene when it's at home. Our formula prints exceptionally smoothly because of the raw resin we use, because it flows so smoothly, and contains no foreign particles or contaminants; your prints finish smooth – no stringing or blobbing.  
Our customers frequently tell us how amazed they are at the consistency of their ABS prints with rigid.ink; excellent finish, consistent colour, and strong unwarped prints.
Everytime.
In fact, we even guarantee it. Don't agree? – send it back! We offer an unmatched free-returns 60-day moneyback guarantee.
rigid.ink won't ever jam your extruder either. That's because our tolerances are an industry-leading super-tight +/-0.03mm either side of the 1.75mm we promise. Why is that important? Well fluctuations in your filament can cause your extruder to either over or under extrude slightly. At the least, this can cause thicker or thinner areas in your prints (causing invisible weak spots). At worst, this can cause jams in your extruders.  Who wants to risk 3D printer down-time or underperforming end-use prototypes?
Here at rigid.ink we take failed prints very seriously. Buying cheap filament, having to print 3-5 failures before getting something that's "ok at best" and still worrying about when the next fail will happen? That's a false economy. Once you've used rigid.ink, you won't want to risk using anything else. We're the filament supplier businesses' trust, and for good reason.
So don't delay. Order a 1KG spool, 10m sample of your choice – or if you don't fancy getting your wallet out today, no worries. Just order a free sample today.
We guarantee you'll love it.
Need a more weather resistant version of ABS? You might want to check out our new ASA filament – its resistant to UV light and won't yellow or crack overtime outside. Click here to view it. 
Works with all open source filament based 3D printers, our spool size is - 20cm dia, 7cm width, 5.6cm dia spool hole.
Temperatures: These vary printer to printer, and our ABS prints and give excellent layer adhesion in a nice wide print range. Anywhere between 240-260C should work nicely. Usually about 245-255C will be optimal. Make sure your heated bed is at least 80C, but performs best around 90-100C - as normal ABS would. 
Still not sure if Rigid.ink is for you? Contact us or check out our FAQs page.
Reviews

No reviews
Photos
Rewards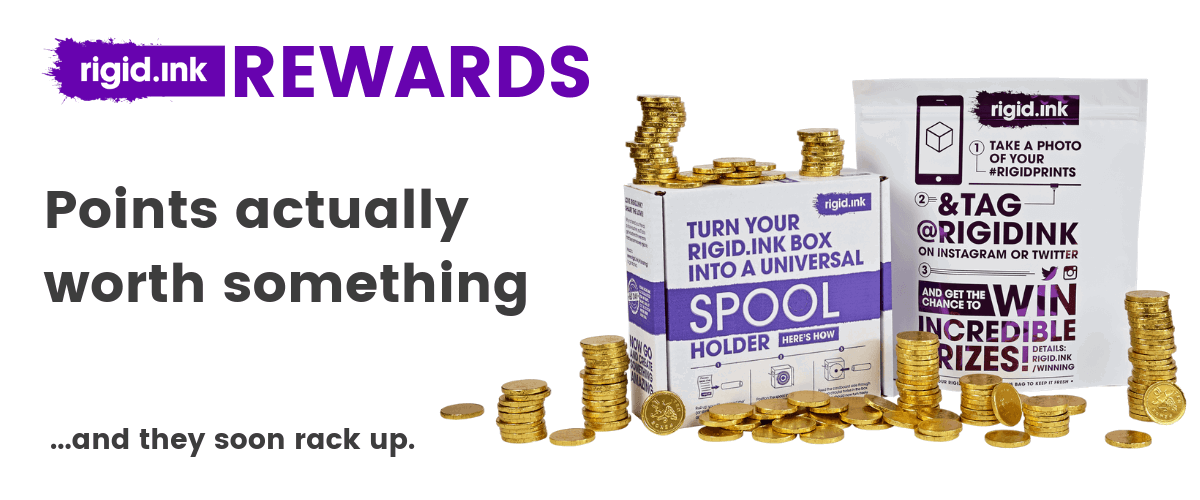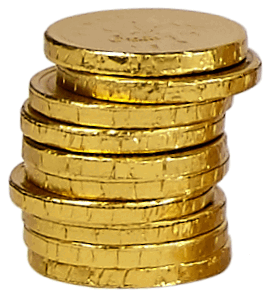 Don't leave money on the table...
Start collecting points worth at least 2.5%* cashback today. You might even have points from past orders you can still claim.

Look at all the ways you can pick up points and get your rewards below.

* - Our VIP customers get a rewarding 5% cashback.
How do I get points?
You can stack up rigid.ink Reward points by doing any of the following stuff - most of which you'd likely do anyway. And with our surprise bonuses, your points will soon add up! Make sure you complete the actions through the 'Earn Rewards' tab inside your rigid.ink account though.

You'll need an account though. Don't have one? Get 250 bonus points if you sign up today!
Get My Account & 250 Points

You get 5 points for every £1 spent. VIPs get 10 points for every £1 spent.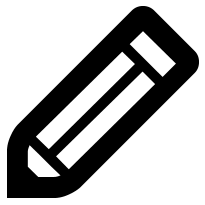 Let others know what you think to rigid.ink They'll get £5 off their first order. And you'll get £5 worth of points.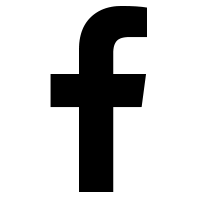 Love rigid.ink & want to get the word out? We'll reward you for your time...
What can I use my points for?
Once you've earned points, you can redeem them for voucher codes so you can get:

Get voucher codes you can spend on rigid.ink filament. Your points are worth solid money off your orders.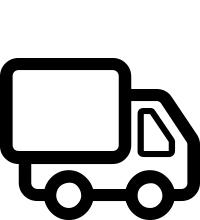 Fancy FREE UK or even EU shipping off your orders? Make big savings on shipping costs.
*How do I become VIP?
Join the VIP club...
Once you've earned a total of 1500 points (not balance - you can still spend them all) in a 12 month period, you'll be automatically upgraded to our extra special VIP club tier. Here, you'll enjoy perks - most notable you'll receive an additional 2.5% on your points.

This means you'll receive a total of 5% cashback on your rigid.ink purchases, as an extra thank you to our most loyal customers.
How do I redeem my points?
To view your balance, redeem points and see what you're eligable for, just login to your account and click on 'Loyalty Points'. Select the 'Rewards' tab to choose and claim your rewards to get money off or FREE shipping on your next order!
Get My Account & 250 Points